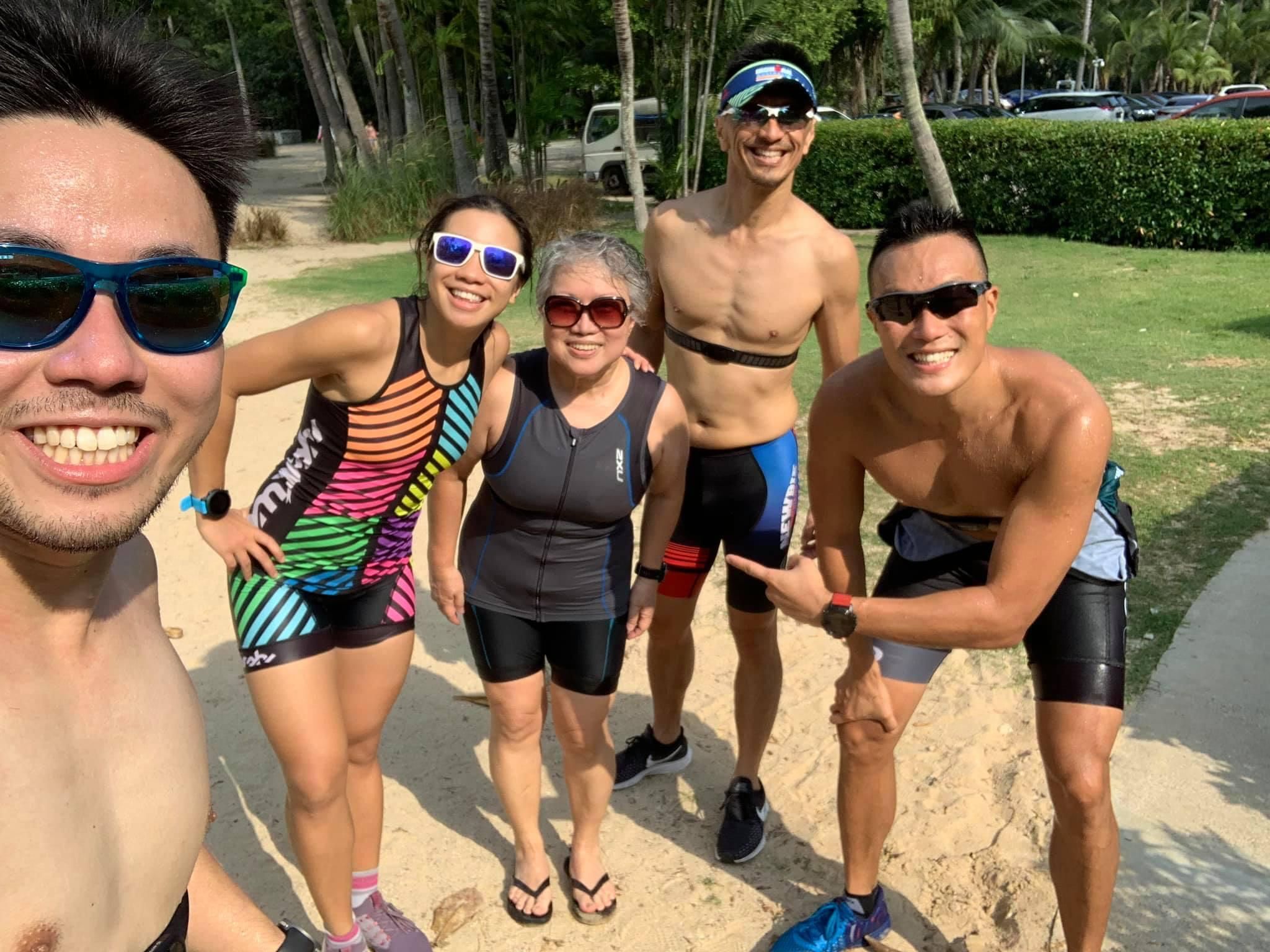 30 Nov

Age is just a number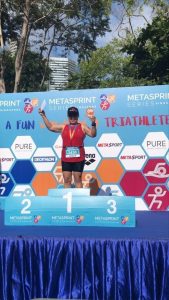 After watching Judi race at the MetaSprint Series Triathlon, with a smile on her face throughout, we decided we needed to delve deeper into the motivations of our eldest female participant. We wanted to hear her secret to staying fit and active for so long, and how she got into triathlon.
She began by saying "I started cycling in 2012, doing endurance rides. Then, by chance I participated in an ultramarathon, 250km over7 days in Mongolia. I joined my friends in training for 8 months. Instead of running, I walked all the way!"
So what came next, we asked. "Then triathlon came! I started reading about senior people like me doing the impossible and competing in triathlon races. For me, overweight and short, I am not good at running, or swimming!" 
Judi continued, "In November 2018, at 64, I decided that I had to start somewhere. Starting with basics! I got to know Arthur Tong, and I started swimming lessons with him to learn freestyle, aiming at swimming 750m at one go. At the time, I could barely run 200 meters at the track. It was very tough to keep up training and working full time. Doing track sessions and working on speed was also tough, encouragement from fellow runners on the track helped to push me. Although I am always in group 7 (i.e. the slowest group), I am happy that I can complete at a better pace than when I first started. T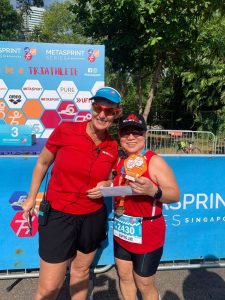 he structured triathlon training with Arthur helped to build further endurance". 
Motivated to stay active and healthy, Judi persevered with a daily routine of either swimming, biking or running. She said "Although I am slow, I constantly reminded myself that the aim was to complete the race before the cut off time! 9 months later, I did my 1st sprint triathlon. Yeah!… Although slow, I finished the race!" 
Friends make the journey. Judy mentioned that she was very grateful for the help and support from friends, from buying an indoor bike trainer to setting up Zwift. "My friend helped and encouraged me by teaching me how to cycle and stop in a safe manner to gain confidence on the bike" she explained. However she said she's still learning, with the next steps to be to better understand technique, nutrition, and pacing. 
We hope to see the vibrant Judi competing at many more of our races, and watching her continue to grow in the sport!