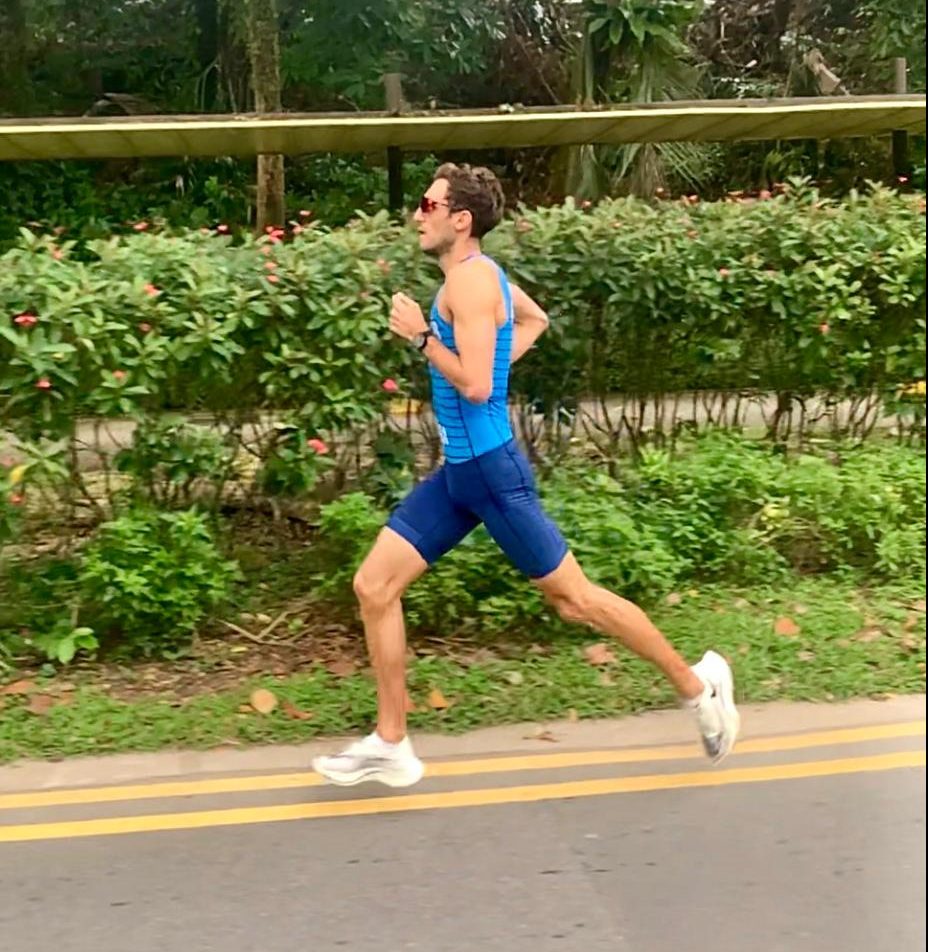 04 Feb

Aquathlon DIGITAL's fastest athlete Benoit Besnier

A chat with MetaSprint Series Aquathlon DIGITAL's fastest athlete Benoit Besnier.
How good does it feel to be back participating in multisport events again?
I'm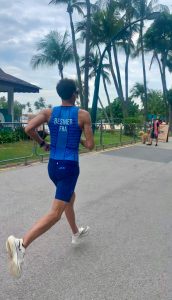 super happy to be back racing. The last competition I did was in March 2020 for the MetaSprint Series Duathlon where I came second. So super pleased to race again in 2021 after almost one year without the chance to cross a finish line.
 My first Aquathlon ever, three years ago, was on the same course so I have nice memories here in Sentosa. 2020 has been difficult for athletes who like to race or those who want to have fun with their friends as we were devoid of competitions.
It was then an amazing news to receive at the end of last year in the Metasport Newsletter announcing  that the competition was starting again in Singapore. 
The preparation for the race was exciting and to be back on race mode was even better. 
What do you think of the new event app and it's features?
 It was my first time using an App to record a race. I'm already familiar with Strava or Garmin but the MetaSprint app was pretty easy to understand. The online pre-race briefing was super useful to give a natural confidence on how to use the app on race day. 
What do you think of the ability to choose the day and time when you can participate in the event?
To be able to choose the day and time is such a luxury and gives athletes a lot of flexibility! On one hand you can build your preparation exactly how you want up to just a few minutes prior to the start, and on the other hand enjoy the rest of the weekend to recover. 
Did you still feel the same sense of competition?
The sense of competition is not similar as a big mass triathlon event, but I reckon it's a great format for beginners in the sport as you have less stress and you can do your own race. Especially for people less comfortable with open water swimming. 
Did you watch the online leader board to see if anyone else beat your time?
I actually discovered the results on Sunday night after receiving a text message from a friend. I did the race on Saturday morning and didn't really check the result afterwards. But you cannot call for a race victory until the last participant crosses the line, which makes the whole thing exciting in a way!  
Are you planning on doing the next race (Duathlon Digital 20-21 Feb)?
I don't know yet, probably. But you can count on me for the Aquathlon in February!
 Last but not least, amazing work from Metasport to build an event like this one, and for sharing my story.  
I'm super happy with the race 🙂