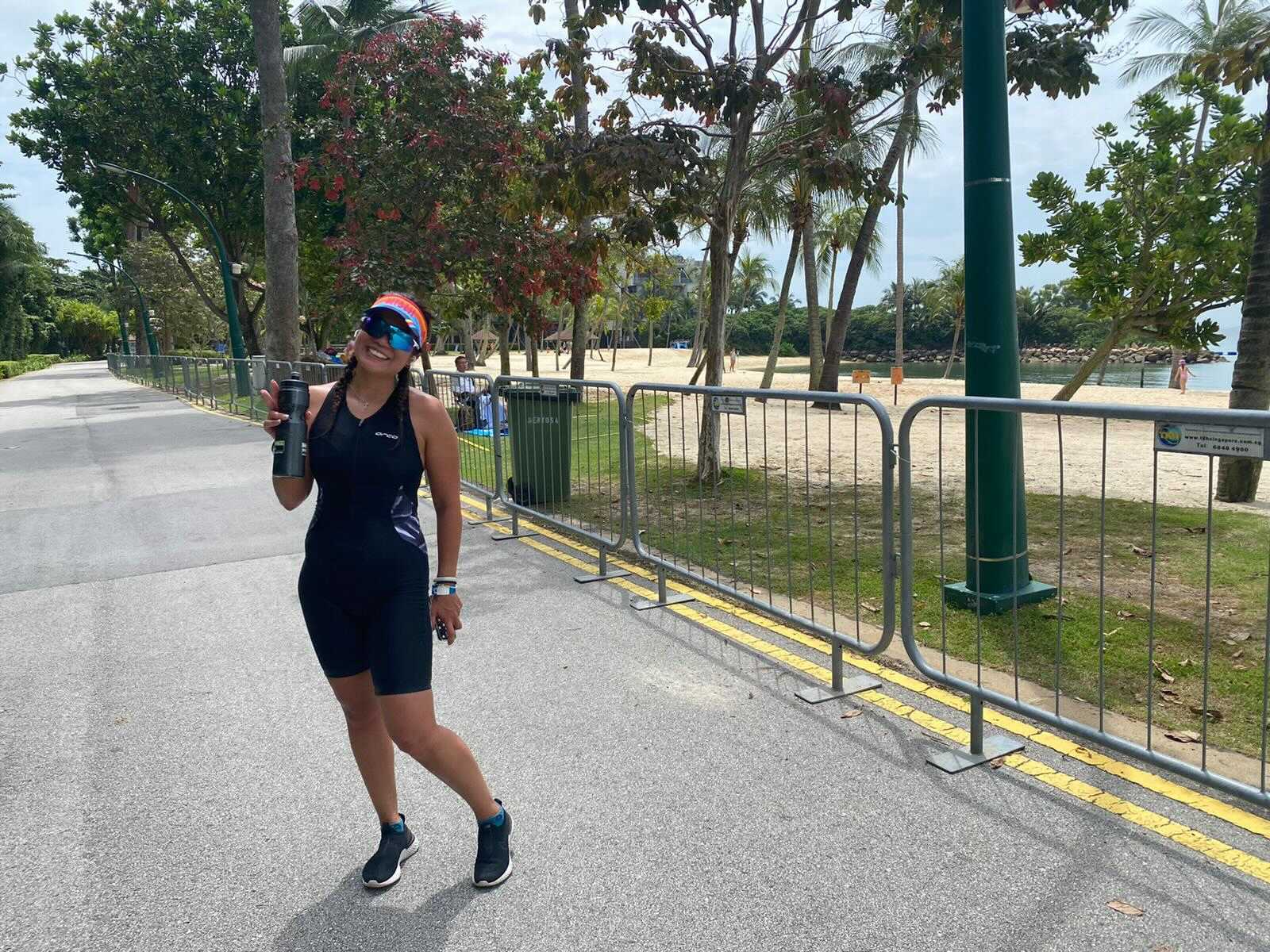 26 Jan

BEGINNERS ARE WINNERS

Karen Yau, is a first time Aquathlon participant who recently completed the MetaSprint Series Aquathlon DIGITAL event on 23 January. We were keen to hear about her experience, both as a first-time participant in the event, and as a first time DIGITAL app user. Continue reading for more.

By Karen Yau, first time Aquathlon participant. Finish time 1:04:25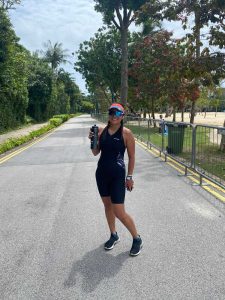 "I started my triathlon journey after I did the MetaSprint Series Duathlon in March 2020. I have a running background, and I've always loved to participate in sporting events. Having really enjoyed the duathlon, I wanted to do more multisport events and decided to challenge myself by learning to swim (at this point I couldn't!) and completing a triathlon. Unfortunately due to the pandemic, there was a pause on events, so during that time I started to bike more and then started to learn how to swim. I was so excited once registration for the multisport events opened again and signed up straight away. I learnt to swim over the space of 4 months, so I signed up for both MetaSprint Series Aquathlon events (Digital and Origin) to set myself goals. I thought the digital event would be a good practice, at my own pace and to experience my first open water swim. To me it was a good way to prepare myself for the origin event.
The digital experience was brilliant and just what I needed. It was well organised and helped me gain my confidence as a first time open water swimmer at my first aquathlon event. I was naturally nervous at the start about how it would work, so I really appreciated having Lucila (the Metasport staff member) to go through the digital event process on the day as I didn't know what to expect. The audio part during the event was great to help you navigate the running and help with timing. Also having support from friends during the event was a big help for me! The experience was overall very positive and I would highly recommend any beginner to try the digital as a practice before the origin events. I am excited to take part in the MetaSprint Series Aquathlon origin, hopefully improve my time on the swim and I am also looking forward to other upcoming races, including completing my first triathlon! Thank you for bringing back events!".