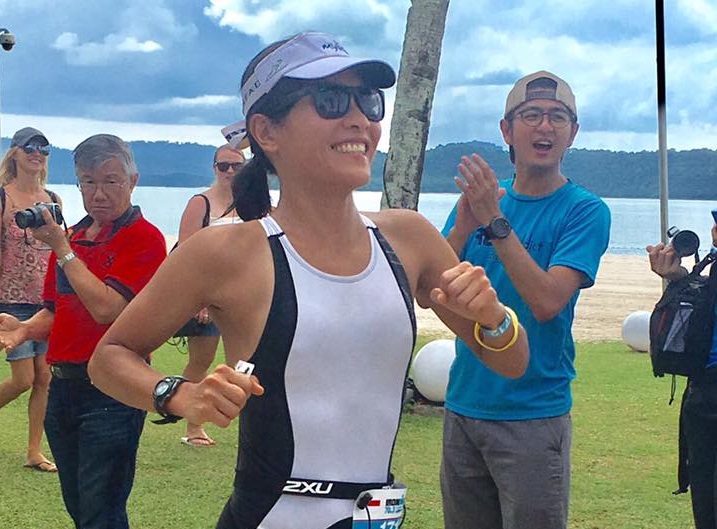 30 Nov

Coach Elvia is off to the IRONMAN 70.3 World Champs!

It's not often that one of "us" qualifies for a World Championship, but our super coach Elvia did just that at IRONMAN 70.3 Langkawi recently.  After a smashing race she came 2nd in her age group (F40-44) and 4th female overall, earning her a coveted slot to the 2018 IRONMAN 70.3 World Championships in South Africa.  We catch up with her to hear just how she did it!

Is this your first time qualifying for the IRONMAN 70.3 World Championships?
No, I qualified a couple of years ago but I wasn't in a position to accept the slot.  This time I really wanted a qualifying slot, and with such a lofty goal sometimes it is more difficult to achieve when you set your heart on it.

How did your training go in preparation for the race?
I recently took a break from racing and had twelve months off hard training.  This was good so I was fresh and eager to start again.  However everything didn't exactly go to plan, because I had a bike accident in July which restricted my swimming and cycling for a month.  So I only had ten weeks of solid training in preparation.

What are your goals for the next 12 months, and for the World Championships race?
For now I want to be consistent with my training, but ensure I am relaxed and enjoy my sessions.  If I don't feel like training on a particular day I will skip it, because it's important to have a mental break from the rigors of intense training.  Once I get 12 weeks out from the World Championships I will kick into race mode and be serious about my training.  Only then will I start to consider a realistic goal for the race.

As a nutritionist, what is your nutrition strategy during training and on race day itself?
When I'm doing general training I try to eat real food as much as possible. I will take a banana or dates with me on long rides.  About six weeks out from key races I start to plan my nutrition, and from five weeks out I start to incorporate using the bars and gels I intend to race with in my longer sessions.  By the time race day comes I want to have practiced my full race day nutrition plan in my key training sessions.

Do you have any tips for our readers?
Set a goal for yourself, whether it is to do a sprint distance race in 2018, complete an IRONMAN 70.3 distance race in August, or qualify for a World Championship.  No goal = no motivation.  So put pen to paper and give yourself something to work towards!