29 Aug

COMMONWEALTH GAMES RECAP

The Commonwealth Games recently returned to Birmingham, England for its 22nd edition. Taking place from the 28th of July to the 8th of August, the 11-day spectacle had more medals available for women than men, as well as the biggest para-sports programme in the history of the event. 

The games kicked off on day one with the Triathlon and Para Triathlon event included five race categories; Individual Women, Individual Men, Para Individual Women, Para Individual Men and a Mixed Team Relay event. 

Similar to our MetaSprint Series Triathlon held in May, the Commonwealth games triathletes competed around Sutton park over a sprint distance (750m swim, 20km cycle and 5km run), compared to the traditional 1.5km swim, a 40km bike and 10km run distance. The Mixed Team Relay event included a 300-metre swim, 5km cycle and 2km run sprints from two male and female athletes in an alternating relay format.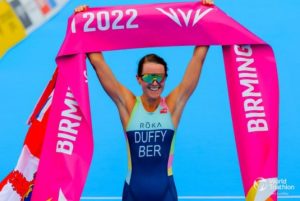 After a tightly contested women's race, Olympic champion Flora Duffy (Bermuda) managed to defend her Commonwealth title from the gold coast in 2018. The podium included two first-time Commonwealth medalists, Georgia Taylor-Brown (England) and Beth Potter (Scotland) securing silver and bronze. Both these triathletes also featured on the podium of the Super League  held earlier this year in Singapore.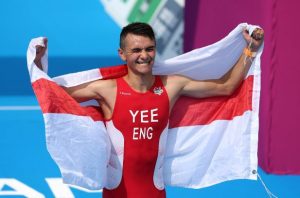 In the men's individual event, Alex Yee – who you will remember was crowned as the overall Arena Games champion back in May – took home the gold after a brilliant run leg. Hayden Wilde, the New Zealander who won the Singapore leg of the Arena Games, finished 2nd, while Australia's Matthew Hauser came third. The Olympic silver medallist Alex Yee also went on to medal in the mixed team triathlon, where England took gold, followed by Wales and Australia in second and third. Watching some of the best triathlon pros in the world compete was inspiring to say the least. 
In terms of overall medals, despite England breaking their Commonwealth Games medal record by two (174 to 176), they fell short of the top spot to Australia, who tallied 178 medals in total with 67 gold. Singapore took home a total of 12 medals, featuring gold in the mixed doubles badminton and Teong Tzen Wei winning silver in the 50M Butterfly. 
Fun fact: Loughborough University, the training home of many British athletes, secured an unofficial top six finish on the medal table with 47 medals overall (14 gold, 17 silver and 16 bronze). If Loughborough were a country, it would have placed sixth in the overall Birmingham 2022 Commonwealth Games medal table, finishing above the likes of Kenya, South Africa and Malaysia!
Interestingly, our own MetaSport team has links to Loughborough, with some of our team members and MetaMates being alumni, as well as a current undergraduate intern!