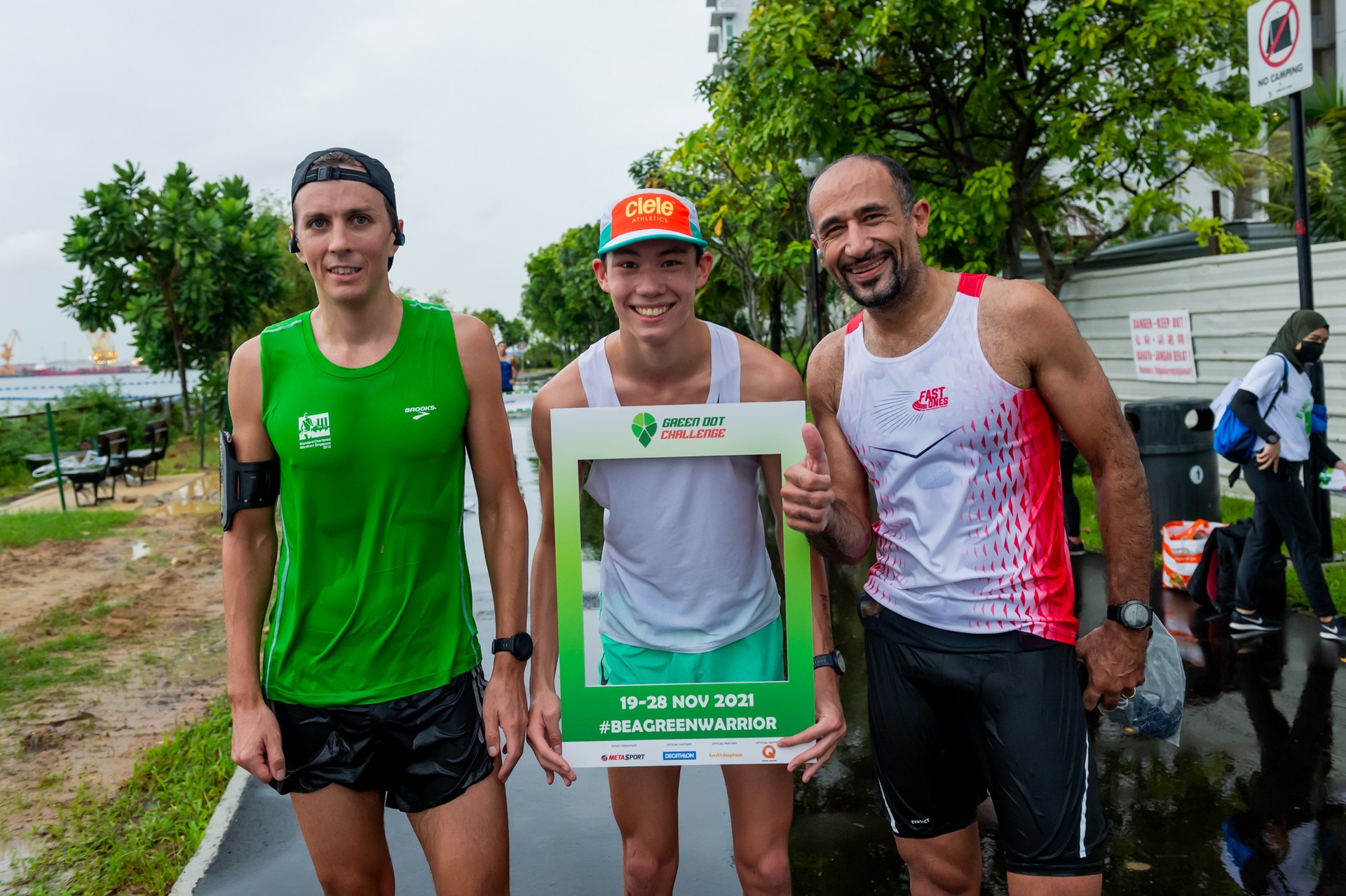 30 Nov

Elite runners race Punggol course for bragging rights

The inaugural Green Dot Challenge 10k was held from 19 to 28 November. Participants could choose from four courses in Singapore's lush green spaces, and then pick the day and time slot they preferred to run.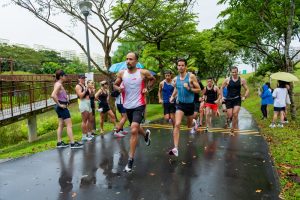 There were an exclusive bunch of 25 men and 25 women who were invited to take part in the Elite wave on Saturday 20th November at the Decathlon Punggol Waterfront route. Like all participants, they used the MyRaceGate app to guide them on the course and record their run time. The difference between them, and the other runners, was that they were all flagged off at the same time (keeping safe distance between each other). For most of them, it was the first head to head running race in a very long time. 
As day broke, and despite a big storm hitting Singapore, most of the Elite wave participants arrived at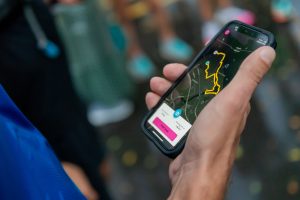 the start line at the adventure bridge in the Waterway Park. The excitement was palpable. Some participants studied the route and decided to not wear headphones for guidance, instead keeping their phone in their pocket to make sure the MyRaceGate app recorded their performance. Those who listened to the audio enjoyed some of the MyRaceGate app features such as the pace comparison against their pre-set target time, using it to pace themselves (and to ensure they didn't blow up half way into their 10km race!). After completing the route along the Punggol waterway and onto Coney Island, participants returned to the mainland to battle it out to the finish line. MetaSport staff were monitoring the MyRaceGate app participant data from a laptop and live tracking all finishers' times.
Daniel McKinney and Man Yun Yong took the men's and women's Elite wave honours on the day. However knowing that the Green Dot Challenge had another week to run, they had to sit tight to see if their times would be enough to secure top spot overall.
Not only could someone better their time on the same Punggol course, but thanks to the "Equaliser" format allowing for a single leaderboard across all four courses, a rival could also emerge elsewhere.
Man Yun Yong time was not challenged, but on the penultimate day, Ali King – a podium placer from Run As One Singapore, planned an attack on the Gardens by the Bay course. King duly snatched the top step on the podium from McKinney, by a mere 11 seconds, once times were equalised. King had a nervous 36 hours before confirming that he had indeed taken the overall win of the 2021 Green Dot Challenge, along with Man Yun Yong.
Full race results are available here