27 May

From table-service to athlete-service

Meet Angeles, who volunteered to lead our Covid-19 safety team at the recent MetaSprint Series events, contributing to make the return of sport events possible. Her actual day (and night) job is running Kazbar, her Mediterranean restaurant in the CBD, known for its delicious food and positive vibes. As new restrictions hit her business hard, we call for your help: order a meal today from Kazbar, and give back to this very kind-hearted lady.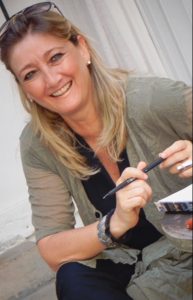 – You often volunteer at MetaSport events, why do you offer your time? 
Yes, I like that  it keeps me involved, in a very different way to participating. The energy of the sports community is very different from the energy of work, and brings a different perspective to your life.   It also helps me to keep engaged with the sport, cheering for friends, colleagues and even clients while racing and achieving is very fulfilling. One of our KAZBAR team members did his first race ever at the duathlon this year, what a great achievement!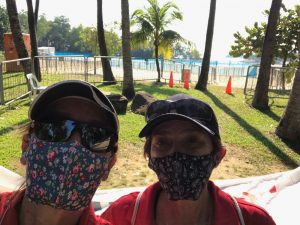 – At the last event, the MetaSprint Series Duathlon, did you really wake  up at 2am?
Yes! It's not exactly what you want to do on a Saturday Morning, but it has a purpose and it's part of what you can do to support a community that is eager to race, eager to keep training. It's also something I embrace, as a business owner, to support other businesses who have the courage to continue pushing hard despite the circumstances, to keep the sport going and the community pushing to work towards goals. 
So a 2 am call is one of the things you have to do……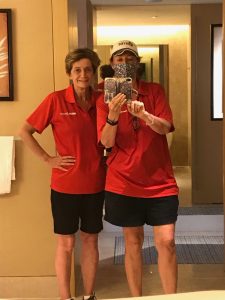 – How has Kazbar been navigating this new lock down?
People know us for our delicious food but also for the connections we have created. We now deliver the food to your home for you to recreate the KAZBAR experience.     
Our brand promise remains, now we create new opportunities and new solutions for what our clients need, our purpose has not changed, to provide great food and service to our clients and our team members, we all play a part in it! WE ALL MATTER in this collective effort! 
 – Please tell us more about Kazbar, and how you kept going during the pandemic.
Kazbar…. 18 years of hospitality, 18 years of hard work and 18 years of stories to tell. Last year was difficult for everyone in many different ways. We had the opportunity to be in contact with many clients who supported us and who kept us alive. We changed our business to deliveries overnight, our team changed hats and changed the way we work so we can serve in a different way. We also created a bigger community as we hired professionals who were out of jobs. Everyone plays a role, and just like me who supports Metasport events when needed, we had friends who helped us deliver food around the island to be able to keep our team alive and intact. We look forward to being around to celebrate 19 years.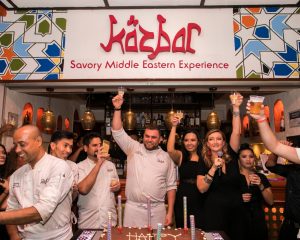 On a Monday after an event, while the MetaSport team had their Monday off after such a full-on weekend, Angeles was back at Kazbar to run her restaurant and serve her clients. MetaSport events wouldn't be possible without team leaders like Angeles. It is now our turn to help her, and the F&B industry to stay alive during this difficult time. We encourage you, the MetaSport community, to support Angeles' business and treat yourself with a delicious meal from Kazbar. Check the menu and place your order here.