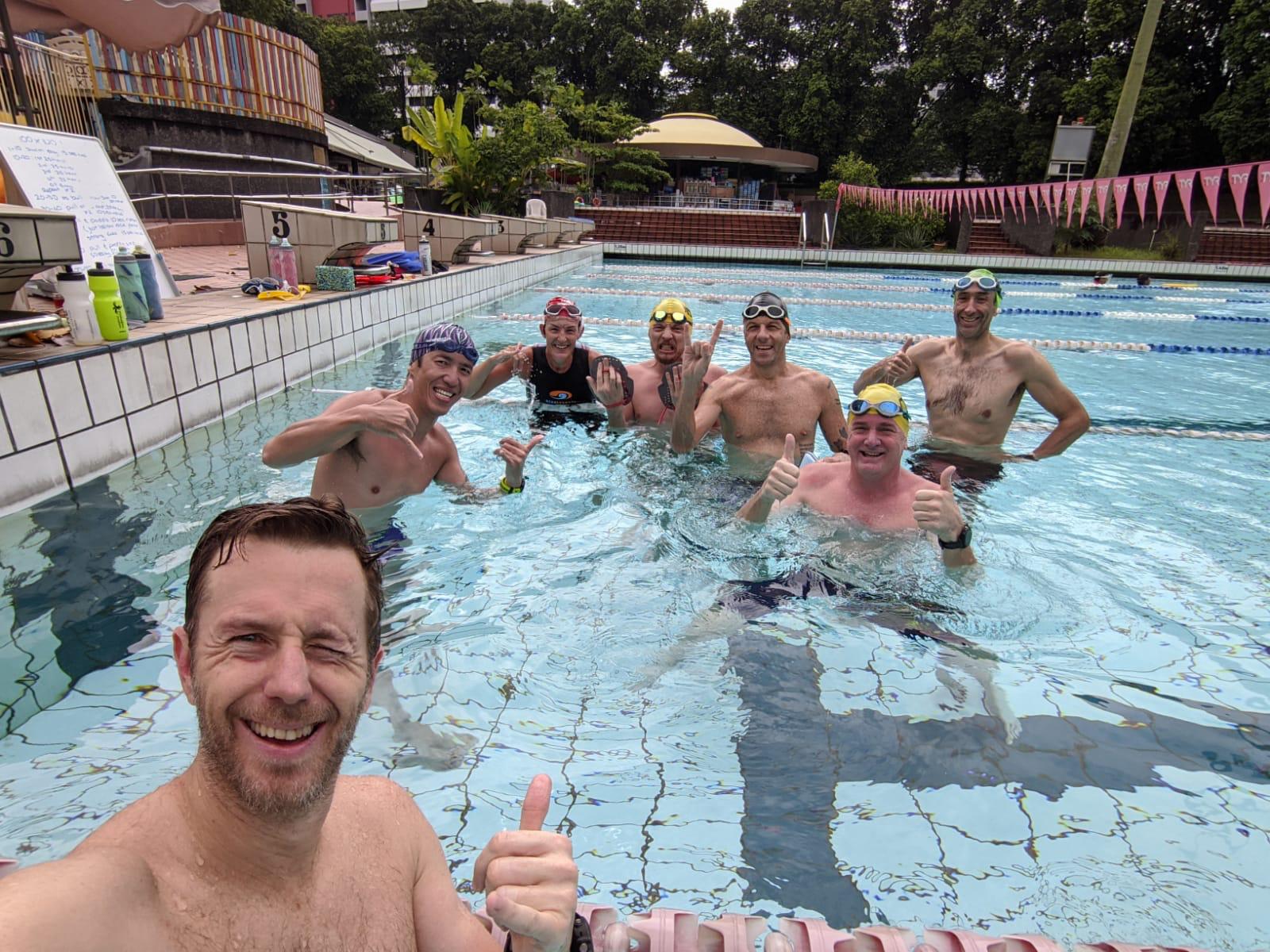 27 Nov

Half a marathon in water!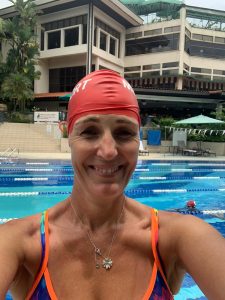 MetaSport Training Coaching Services Manager, Donna, recently set up a challenge for herself alongside some fellow MetaMates. She shares with us how they all found motivation in an epic swim challenge.
Until I took up triathlons I had never been a swimmer, I didn't even put my head under water when I went swimming. Then came the triathlon dream and passion where I had no choice but to learn how to swim.
To put things into perspective, this time last year I had only ever swam 3.8km in a row, and then towards the end of the year I took up the challenge to swim 5km in Thailand. This year however, I had only swam up to 2km, and then I had a 5 month break during circuit breaker. With no real race happening for a long period of time, I had been enjoying the odd virtual run race but nothing related to swimming. So when I heard fellow MetaMates talking about doing the Swim Junkie challenge, 20 km swim over 10 weeks I thought this was achievable. 
I was then informed that the 7 people doing it with me wanted to do it over 3 days!  Not questioning why I decided, why not?!  We started on Friday morning and as luck would have it, we woke up to a heavy downpour. Many wanted to stop before we began but this confused me as I kept thinking, are they afraid of getting wet!?! Nevertheless, we all got some encouragement from each other and began the challenge. After 3 hours we had completed 7.1km. The second day came all too quickly and with tired shoulders we set out to do 80 x 100 m. At the 5km mark, we had a break when one of the members' wife dropped off coke and croissants. Never before has anything tasted so good! After the 5 minute break, we popped back into the pool and continued until we hit the 8km mark. As we were about to finish up, we were slightly tempted about the fact that we still had some time left on our booked swim lanes. We decided to continue for a bit and clocked 8.7km in 3.5 hours,  leaving us with just a little over 4km to finish on Sunday. Moving my arms was proving to be quite difficult throughout the day on Saturday and I have never been so thankful to be able to use a straw to drink rather than lifting my arms to drink!
Due to family commitments, we all swam at different times on Sunday but it was a beautiful day which inspired me to simply jump into the pool and just swam. I was delighted when my watch told me I had swam 4.2km, giving me the magic total of 20km in 3 days! My fellow MetaMates also all completed the 20km in 3 days and we were soon talking about the next challenge…