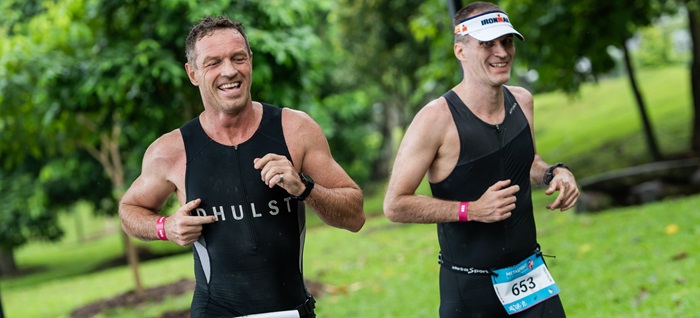 31 Oct

How to plan your race schedule for the year

Coach Fiona

As we approach the end of this race season, it's natural for many of us to start looking ahead to the next season. But let's be honest, does the race season ever truly end for dedicated triathletes? The passion for competition seems to keep our wheels spinning year-round.

Singapore based triathletes are in for a treat in 2024 with the return of the PTO Asian Open.  This year's inaugural edition was a thrilling and action-packed affair, featuring some of the biggest names in professional long-course racing. However, next year's event promises to be even grander, with bigger surprises and heightened competition.

It can be challenging remaining focused while preparing for a big race so having smaller milestones can be very helpful. To help athletes stay on track and motivated, we offer a fantastic solution: the MetaSprint Series. This series complements your race calendar, regardless of whether you've designated the PTO Asian Open as your "A" race for the first half of the year.

The MetaSprint Series kicks off with the Aquathlon on January 28th, making it an excellent early-season hit. This event provides the ideal opportunity to dust off your swimming skills, blow away those off-season cobwebs, and put in a substantial effort just before Lunar New Year.

The momentum doesn't stop there. On March 17th, we follow up with the Duathlon, which will feature some of the same roads that the PTO Asian Open will utilise. These races serve as perfect primers for your big race in April, helping you maintain your peak fitness.

Once the dust has settled and the PTO Asian Open is behind you, it's time to carry over all that hard-earned fitness to finish off the Metasprint series with a flourish. The grand finale awaits with the Triathlon on May 5th.

One of the most appealing aspects of the MetaSprint Series is its inclusivity. It caters to athletes of all levels. Whether you're just starting your triathlon journey or you're a seasoned athlete looking to enhance your performance, these races have the challenge you seek. Each event is an opportunity to push your limits and achieve your goals.

Whether you are starting your triathlon journey or are a seasoned athlete looking to improve your performance, you will find a challenge waiting for you.  

Enjoy your well deserved off season and see you at the races in 2024!