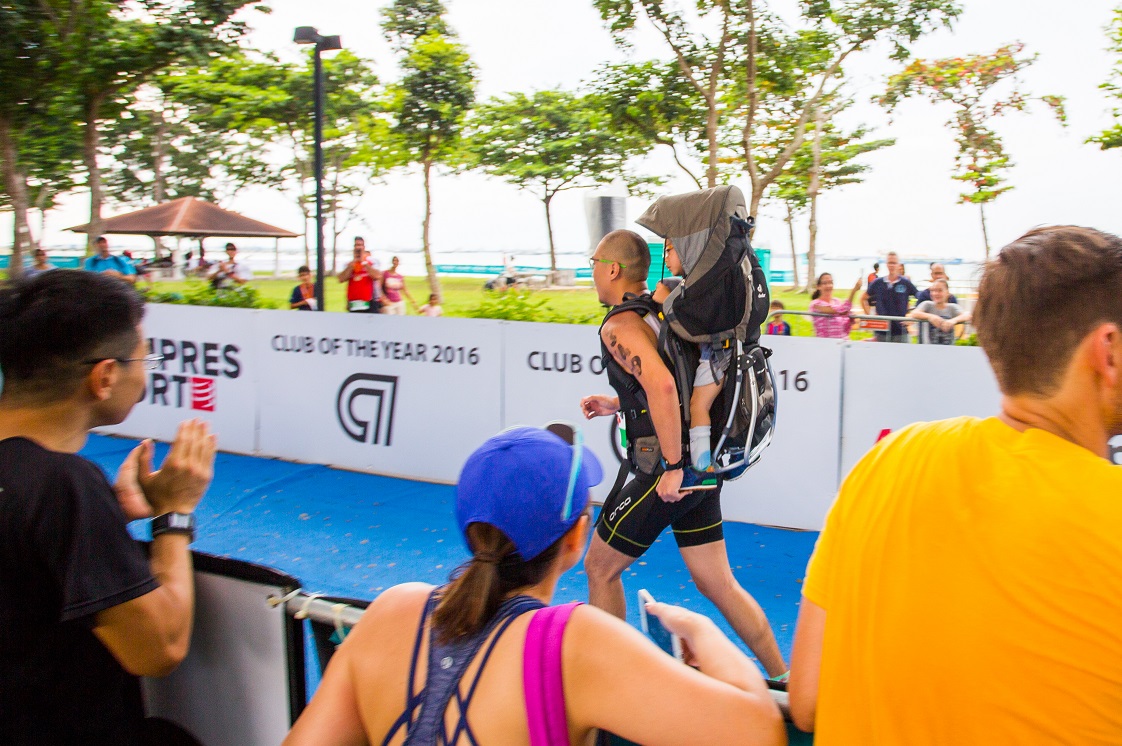 07 May

HUMAN STORIES | Father and son duo: raising awareness on Cerebral Palsy

What motivates you? What fuels your triathlon journey? We often ask our participants these questions, and it's always heart-warming to hear inspiring stories from our community.

We were happy to have Kenny Koh and his son at the recen MetaSprint Triathlon on 23rd April. Kenny started his triathlon journey at the MetaSprint Triathlon in 2010 as a challenge with a goal to finish an olympic distance eventually and this year he shared the run course with his son.

Kenny's inspiration has always been his family. After his son was diagnosed with Cerebral Palsy (a neuro-motor disease caused by neuro damages that leads to inability to control the body), he has made it his mission to advocate acceptance and support for everyone with Cerebral Palsy and people with disabilities.

And what better way to raise awareness than through the sport he's passionate about, and with 2000+ athletes present. Kenny decided to have his son join him on the run course and share the sport experience with him. They have been doing 3-4km walks weekly to prepare for the race and jogged regularly to condition himself for the race. The father-son tandem finished the race with awe-inspired spectators and fellow athletes cheering them on at the finish line.