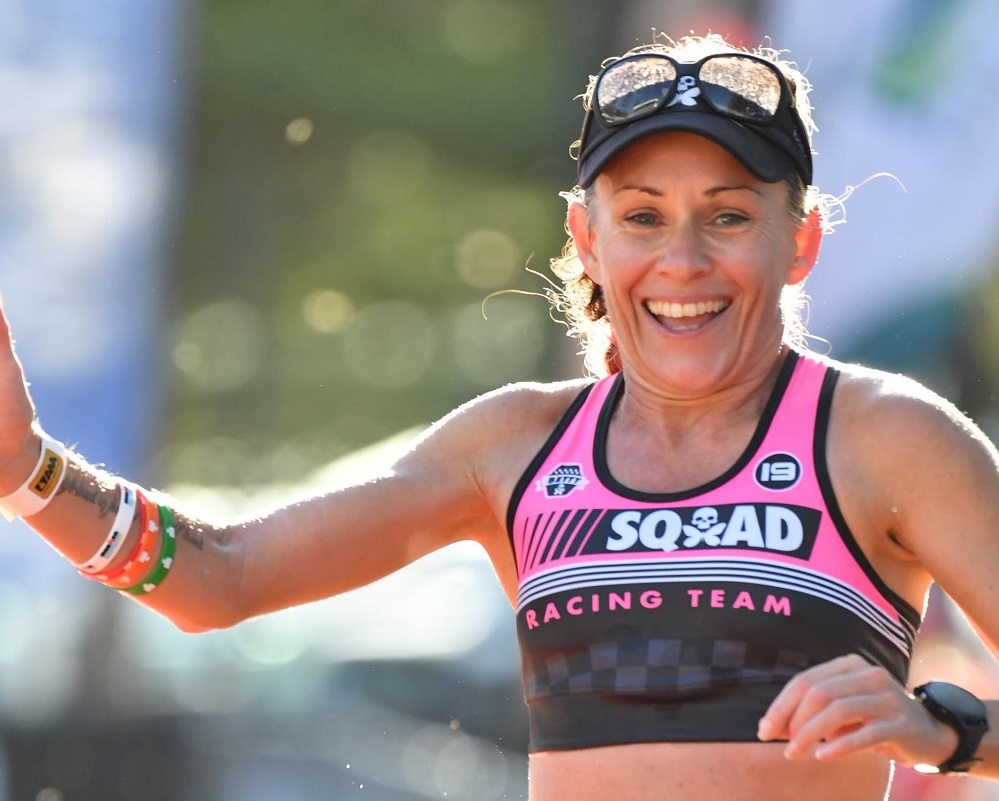 20 Dec

IRONMAN 70.3 Bintan Ambassador – Jac Crofton

Where you a swimmer?… No!, Where you a cyclist?… No! So you were a runner then?…Not really…I was a high school hockey player, a competitive adult barefoot water skier and a personal trainer before in my early thirties I fell in love with the sport of triathlon.

That's the story of Jac Crofton, a Hospital Pharmacist who lives in Darwin, the capital city of the Tropical Northern Territory of Australia and who since discovering triathlon has competed in 10 iron distance triathlons and qualified for Kona an incredible five times!
Jac is an age grouper who has an amazing talent for running her way onto the podium, event after event. She has podiumed twice at Ironman 70.3 Bintan and has also podiumed at Ironman Malaysia, Western Australia, Cairns, New Zealand as well as 70.3 Geelong, Sunshine Coast, Cairns and Busselton. She currently holds the women's age group record for the run leg at New Zealand where she won in 2019. With Ironman wins in Malaysia, Cairns and New Zealand she inspires a lot of women to get involved in long distance triathlon.
Jac is coached by professional triathlete Nathan Shearer whom she met on her way home from her first trip to Kona. Under his tutelage she continues to achieve personal bests including an Ironman PB in 2019 with new PB's in 2019 for swimming, cycling and running.
Living in Darwin, Jac has the opportunity to train on open roads in tropical conditions and loves how this helps her to be competitive in hot races. She thinks that Bintan's undulating  ride course and warm weather are simply perfect preparation for anyone wanting to race in Asia, in an Australian summer race and of course for Kona.
In 2020 Jac is planning to compete in her first solo ultra marathon trail race, return to Bintan 70.3, race the iconic Ironman World Championships in Kona and head to the 70.3 World Championships in Taupo New Zealand. She is also pretty sure there will be at least one other hot weather long distance event in the program for the year in preparation for Kona.