02 Sep

Leading the change in green events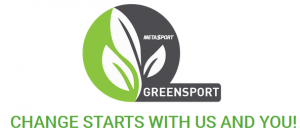 MetaSport has committed to the United Nations' Sports for Climate Action Framework. Focusing on the 3Rs of Reduce, Reuse, and Recycle, our team has decided lead by example to make change in the sports ecosystem. Will you join us on this journey to more sustainable racing?

As we gradually ease into races and events resume with some normalcy, we at MetaSport are considering how we can play a part in ensuring greener and more sustainable racing.
Reduce
Race entitlements – From pre-race race kit collection, to post-race finisher medals and t-shirts, we all find ourselves with too many event t-shirts and goodies. It is with this in mind that we have introduced the concept of MetaMiles. 
Our MetaMiles offer participants the opportunity to choose the goodies they want. No more promotional brochures you don't want to read, or additional event t-shirts adding to a growing pile in your wardrobe. Alternatively, you can choose not to redeem any goodies. Offering  greater flexibility, it is definitely a win-win situation for both our participants and our planet.
Hybrid events – Our NextGen events offer a more sustainable event solution that offers the thrill of racing and competition without the footprint. No large infrastructure builds, limited branding, no water stations, no directional signage. Our new MyRaceGate app provides audio guidance, motivation and a cheer squad just like you would get at a physical race. You bring the energy and enthusiasm to race!
Finisher certificates – an e-certificate looks just as good as a hard-copy one, and definitely lasts longer!
Plastic – You may have noticed that your event t-shirts and medals no longer come wrapped in plastic! We are working with our suppliers to reduce packing materials at the source.
Reuse
Aid stations – are one of the more 'welcome' sights during a race, other than the finish line! With the large number of disposable cups used during a race, the MetaSport team took a step in the right direction in 2019 with reusable event coffee cups and drinking cups  issued to participants at the finish line of our City-60 Bike Run Challenge and CSC Run by the Bay events.. With these recyclable cups, participants could reuse it at the drinks station at the finish line, and take it home afterwards. 
Similarly, in 2020, the hydration pack for Run As One Singapore was introduced for participants to bring their own drinks from home to use during the race, to next-generation events where participants become more self-sufficient is a goal for the team, and we hope to have the support of our participants like you too.
Event signage – When we do organise a physical race in Singapore we always keep our tent and course signage for following years, as well as the felt branding you'll see on the barriers around our transition, start zones and finish line. The sponsor logo boards in the finish chute are also kept, with new ones produced only if a new sponsor comes on board. Our next step in the green journey is to reuse or recycle the finish arch and start pillar branding.
Recycle
T-shirts – Surplus event t-shirts and other goodies are given to charities such as ItsRainingRaincoats, where they are valued and appreciated by the recipients.
Plastic bottles – One of the biggest issues at events is the number of water bottles used for drink stations. We have begun employing contractors to recycle these after the event. Better still, not have them at all – whilst Covid-19 required us to go back to giving out individual water bottles at the finish line, we hope to return to using large dispensers and reusable cups as soon as possible.
These are the initial steps we are taking on our green journey. It is part of a broader plan to educate our sport eco-system of participants, partners, suppliers and contractors. We look forward to sharing more initiatives with you as we progress. Please join us for the ride!