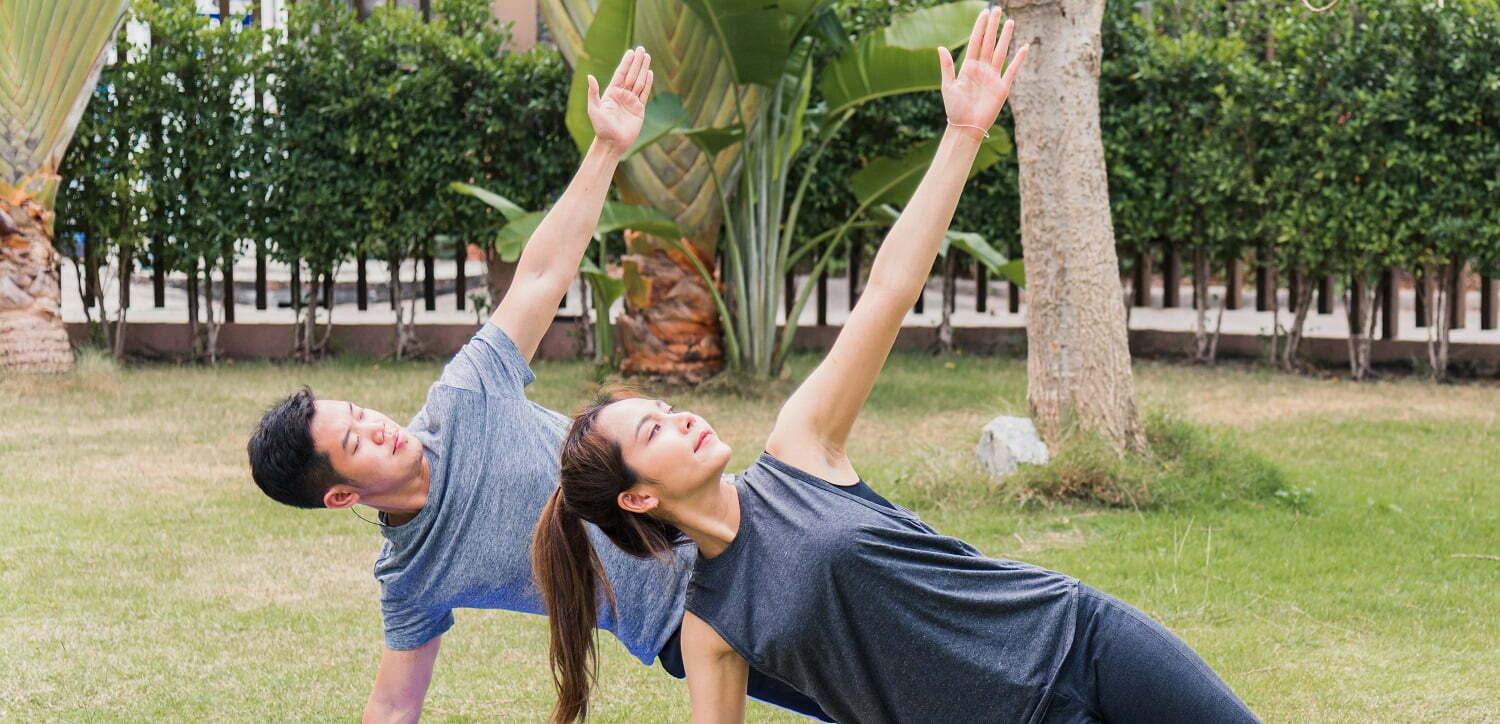 27 Jul

LET'S CROSS THE HARDEST STEP TOGETHER

We are creatures of habits and the hardest thing is to start on something that we are not familiar with. On top of our busy schedule, exercise is one that is hard to be included in the list. However, there is a saying 'when there is a will, there is a way' and we definitely can live up to it. Getting fit, starting a fitness routine, eating healthy are common new year's resolutions and it is perfectly acceptable to still set your fitness goals even after the New Year celebrations. Let's normalise this and make it easy to get started on exercising and improve on our wellbeing.

Here are three tips to start and retain on your fitness journey:
Start with something you are comfortable with

Find a fitness buddy

Set a goal and timeline
Start with something you are comfortable with
Everyone has different interests, hobbies and strengths so let's tap on that. If you love nature and hate running, start with hiking. If you like to dance and do not like to play sports, try out a zumba class. Exercise and getting fit is not a 'one size fits all' and it can be tailored to your liking. Once you have built your momentum,try something new and explore the fitness world.
Find a fitness buddy
Find your fitness partner in crime, or even a fitness group. Encourage and motivate each other not only when someone is lagging behind but also when progress is made. This will keep the motivation level high and will encourage everyone to continue.
Set a goal and timeline
Start with small, achievable goals, like clocking in 10,000 steps per day, or have a short walk at the park on weekends. Once you have achieved this for a few weeks, you can set more goals or gradually increase the intensity – increase the daily number of steps,  jog instead of walk or increase your running distance.
Take a personal spin in your fitness journey and you will enjoy it. Try and apply the tips above and share with us how it is for you! Guess what, MetaSport has the perfect event for you to kick start your fitness journey. The Good Vibes Run is a non-competitive 5km run with inspiring routes and you can choose your own start time too. The best part is you don't have to run! You can jog, skate, or even cycle. It is happening this 17-18 September and we hope to see you there!