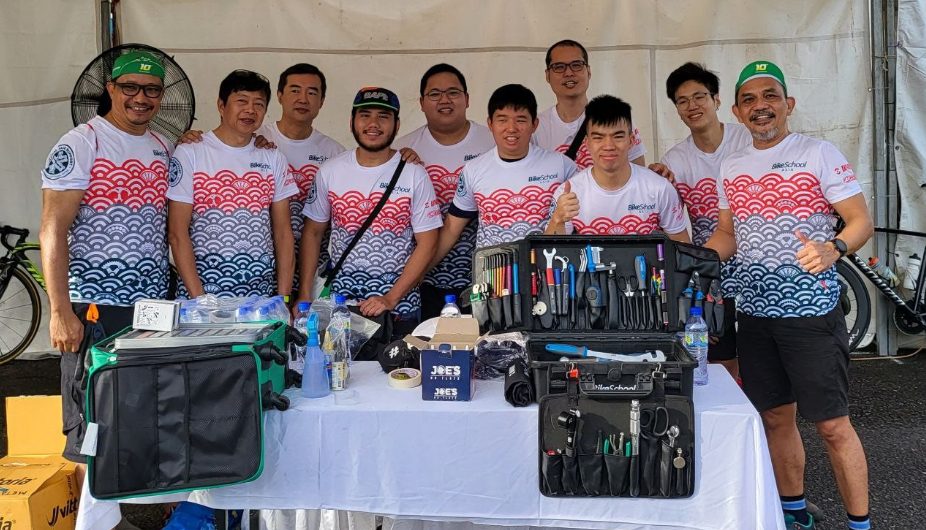 28 Oct

Maintain your bike in tip-top condition

MetaSport's Official Bike Mechanic, Bike School Asia, is turning ten in 2023! What started as three small workbenches, 6 bicycles, and a box of tools has become two fully equipped classrooms and a state-of-the-art bike fitting studio.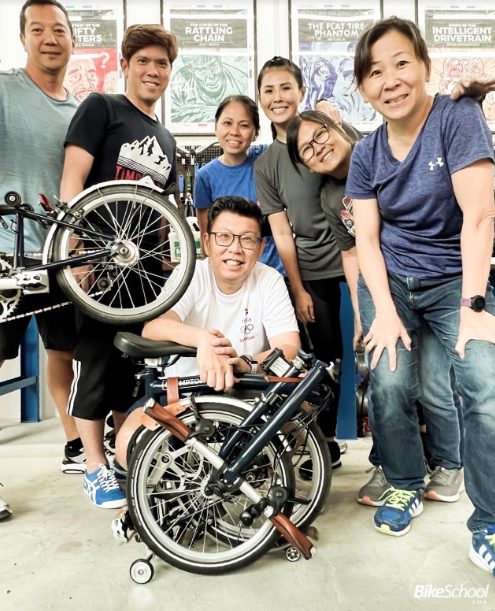 They recently joined MetaSport for the Tour de Bintan, as the official bike mechanics. Spending time pre-race assisting cyclists, and then on race days heading out on the course, here are some of their highlights: 
"With very challenging working conditions, we need to know how to take care of ourselves as well as others on the road. I am always checking on cyclists' positions around me. It is important to keep calm and enjoy what we do, which is ensuring everyone gets to ride! It really makes it worthwhile when riders come up to say 'Hi' or 'Thanks'" — Pan
"The highlight of this tour was fixing a broken rear derailleur with aircraft-grade aluminum foil tape – whatever it takes to get you back in the race!" — Colin
The team share their top 5 tips to keep your bike(s) in their best condition.
Top 5 tips for your bike(s) to stay in tip-top condition:
Wash your bikes. It is easier to spot damage on a clean bike.

Lube, inflate and keep your bike clean – you'll go faster!

Protect your derailleurs from damage in transit, not just the frame.

Monthly maintenance and pre-race checks are recommended.

Send your bikes to BikeSchool or come learn with us!
The Bike School Asia team will be on-site at our upcoming MetaSprint Series. 
To commemorate Bike School Asia's 10th year anniversary, they have provided a 10% discount off their course fees with the promo code BSA10YEARS upon checkout. Get yourself equipped to best look after your bike in preparation for the MetaSprint Duathlon and Triathlon now. Check out their website here.