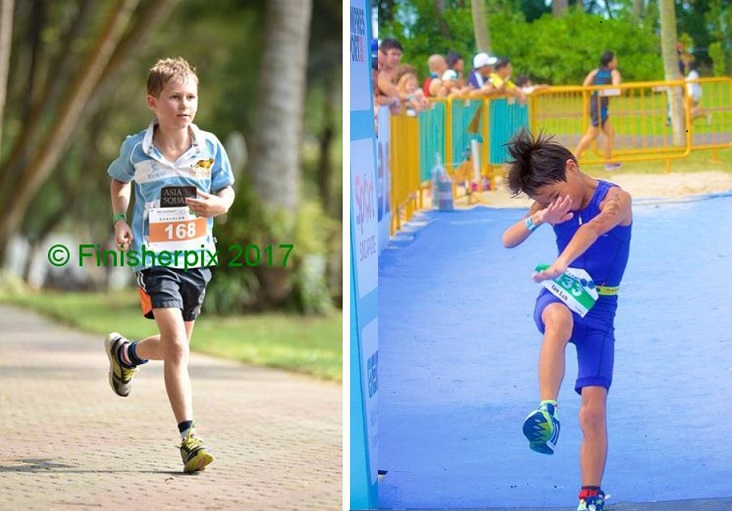 05 May

HUMAN STORIES: MetaSprint Duathlon Double Champs

Two exemplary kids highlighted their tenacity and heart during last month's MetaSprint Duathlon.

Race number #168, nine year old Quinten Oosterhuis, suffered a puncture halfway through the 6km bike leg. Not to be defeated, he doggedly walked the remaining 3km back to transition, pushing his bike. With one goal in mind, he then set out to complete the final run, crossing the line long after his peers but with a true sense of achievement.

The other stand out junior star was 11 year old Ian Loh. Wearing race number 433, he crashed on the bike course, and was repatriated back to transition in an ambulance. With scratches on his knees and arms, he emerged and proclaimed to his waiting father that he was heading out on the run course to finish the race. 1.5km and an energetic dab later, he crossed the line in fine style.

These two young men proved that finding resolve from within, in the face of adversity, builds character and is what multisport is all about.