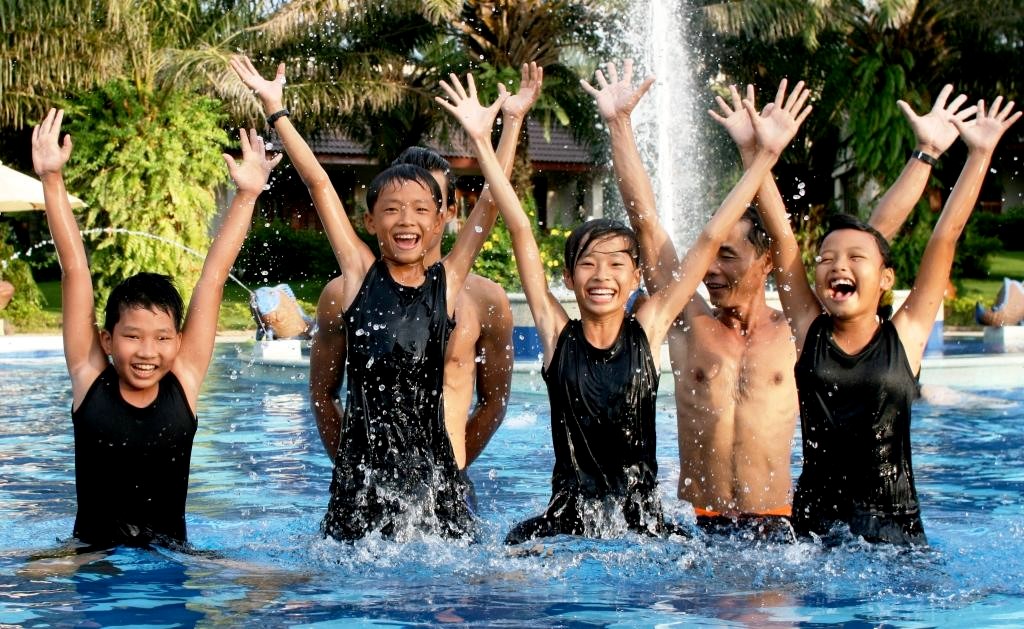 30 Aug

Swim Vietnam – A fight for the "Silent Epidemic"

Drowning is one of the leading causes of death in children over the age of one in Vietnam. At least 10 children drown there every day. Many of these lives could be saved if the children knew how to swim. This is termed as the "silent epidemic" by many international aid agencies (e.g. UNICEF, TASC).

Swim Vietnam is a (UK-registered) charity based in Central Vietnam which provides free swimming and water safety lessons to children and trains local adults as swimming teachers.

Swim Vietnam was initiated in 2008 by MetaSport (named Tribob at the time) when the company launched the first international triathlon event in the country. One of the MetaSport Triathlon squad members, Joanne Stewart, became the driving force of the project and MetaSport CEO Nathalie Marquet one of the trustees.

Since Swim Vietnam's inception over 18,500 children have been taught to swim, over 200 adults trained as swimming teachers and Swim Vietnam are operating eight swim schools. Over 37,600 primary school children have attended Swim Vietnam's classroom-based water safety education presentations.

Find out here how you can save children's lives.