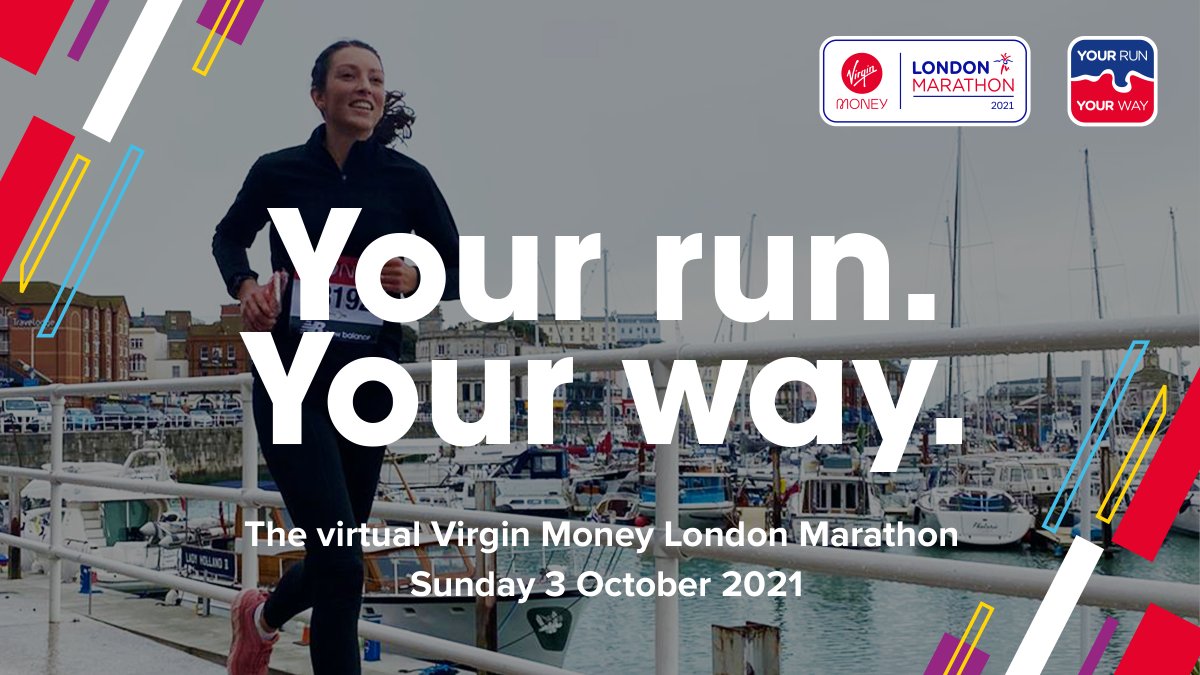 30 Oct

THE PHYSICAL UP AND DOWNS OF THE VIRTUAL MARATHON

One of our MetaMates, "twin Laura", shares with us her account of the Virtual London Marathon.

"On Sunday 3rd October Laurence, Ivan and I became part of the world's biggest ever marathon by joining the 40,000 runners in London and 22,000 who took part around the world virtually in the London Marathon!

 This was the hardest race I've ever had to do, not because it was the longest, but because I had to plan and organise the route, the aid stations and the help needed!! Never before had I realised the effort and organisation that must go into running events and races!

 Our marathon route first took us from Changi Exhibition Centre on Tanah Merah Coastal Road as we were joined by Jade on the bike and Russel as a run pacer. Whilst Karhoe set off on his own marathon dropping off our aid station supplies at various locations in East Coast Park. The first 13km into East Coast Park went by so fast as we all wondered whether Ivan would be able to keep his legs moving as fast as his mouth!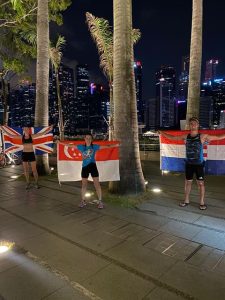 If Ivan's conversation kept us going for the first section, Angeles' cheers at aid station 1 and Itsuko's friendly face and excellent ability to pace set us off perfectly for section 2.  We passed Mireille and Paul, cheering us on at aid station 2; before reaching the end of East Coast Park and being joined by a team of pacers, Dave and Stuart, that even Kipchoge would be proud of!
Dave and Stuart hit the front at the instructed 5.30min/km pace and Laurence and Ivan settled in behind …however why did I feel like I was going backwards? It was only 24km in! This was way too early to start struggling! 
Rebecca Fowler had now joined us on the bike and she told me I would pick again after 30km …so I hung on and waited ……however 30km came and went and I was now feeling considerably worse. Laurence and Ivan were becoming small dots in the distance.
I was struggling to drink and take in any nutrition despite knowing I needed to… I started to struggle more and stopped being able to talk. For anyone who knows me this never happens, so this is when I knew I was in real trouble.  I needed help……. I needed a miracle…….I got a Bacon!!
Rich Bacon joined Rebecca and Jade on the bike as my run pacer and together the three of them force fed me drinks and gels and kept me going at a reasonable pace! Between them their encouragement and humour helped me get through this hardest part of the race!
As we approached the end of East Coast Park for the final time on route to our finish at MBS, one Bacon left and the other Bacon joined, with Suzie Bacon getting the graveyard shift, trying to talk to me and keep me moving over the last 7Km; whilst Dave pushed Laurence at the front and Rebecca Fowler fed, watered and cycled with Ivan. Rumour is, he still hadn't stopped talking!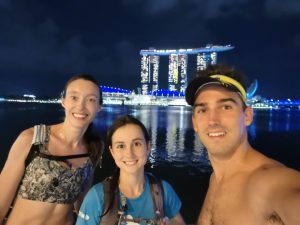 As we entered Gardens by the Bay and the final 500m I was given a boost by Whitney Houston on the playlist, being handed my British flag and seeing Laurence already finished  up ahead.  I completed my marathon in 3 hours 50 mins and 40 secs, Laurence in an amazing 3 hours 47 mins and Ivan in 4 hours 01 mins, a fantastic time considering he had only been training for around 5 weeks!
We may not have been able to run the race in London but thanks to all of the people who helped us, it felt like the next closest thing! We couldn't have done it without their encouragement and help. Never before have I been so happy to be part of the Metamate community! Thank you to Karhoe, Jade, Angeles and her sister, Mireille, Paul, Rebecca, Russell, Itsuko, Dave, Stuart, Rich and Suzie (and Donna for providing us with much needed nutrition)! "