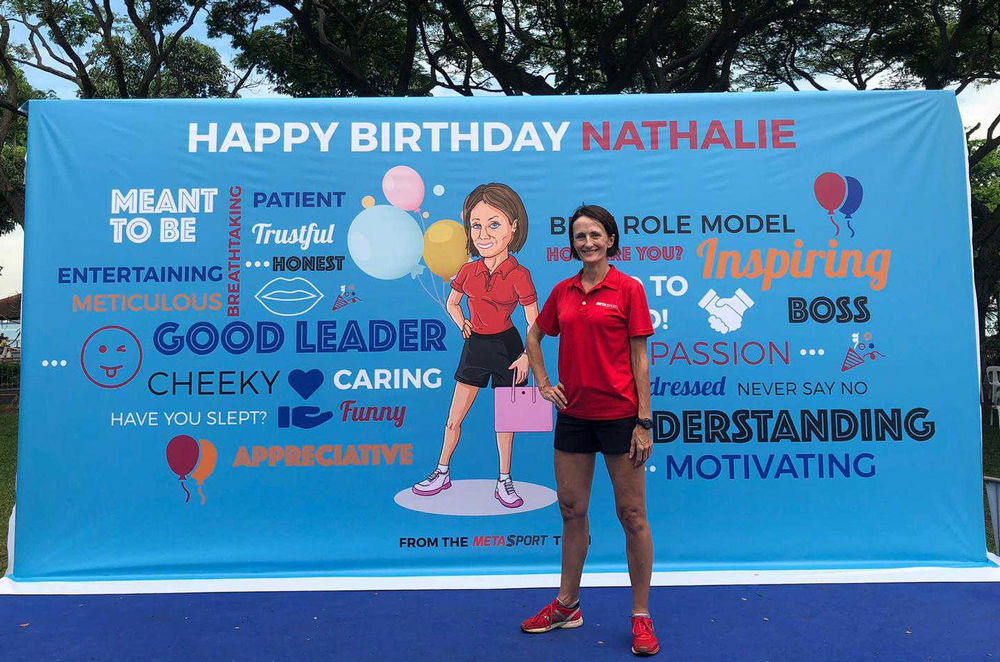 14 Jun

The pillar and towkay

Nathalie is the CEO of MetaSport, as well as the team's greatest motivator and pillar.

Whenever tough times come by, she never fails to keep us grounded and motivated to do our best work.

Q1: Have you always pursued a career in the sports industry?

No, I was in the luxury good industry till I decided that I wanted to do something more meaningful.

Q2: How did you end up in Singapore?

After graduating in France, I packed my bag in search of faraway adventures. That was 22 years ago, Asia seemed just the right place to make a career in the booming luxury good industry.

Q3: What was the sports scene like when you joined MetaSport in 2003? And what interesting trends have you seen in the past 15 years?

Endurance sport in Southeast Asia was in its infancy, and particularly triathlon. We were a pioneer in the industry. The market grew rapidly for 10-12 years with the new middle class of various countries in Southeast Asia getting into sport.

Q4: What do you like best about your job? What motivates you to go to work every day?

I totally love my team! A bunch of positive, smart, and fun people. They make me want to come to work every day.

Q5: What do you consider your biggest work/professional achievement?

Probably having made MetaSport the partner / operator of some of the best sport brands in the world (IRONMAN, Super League Triathlon, UCI).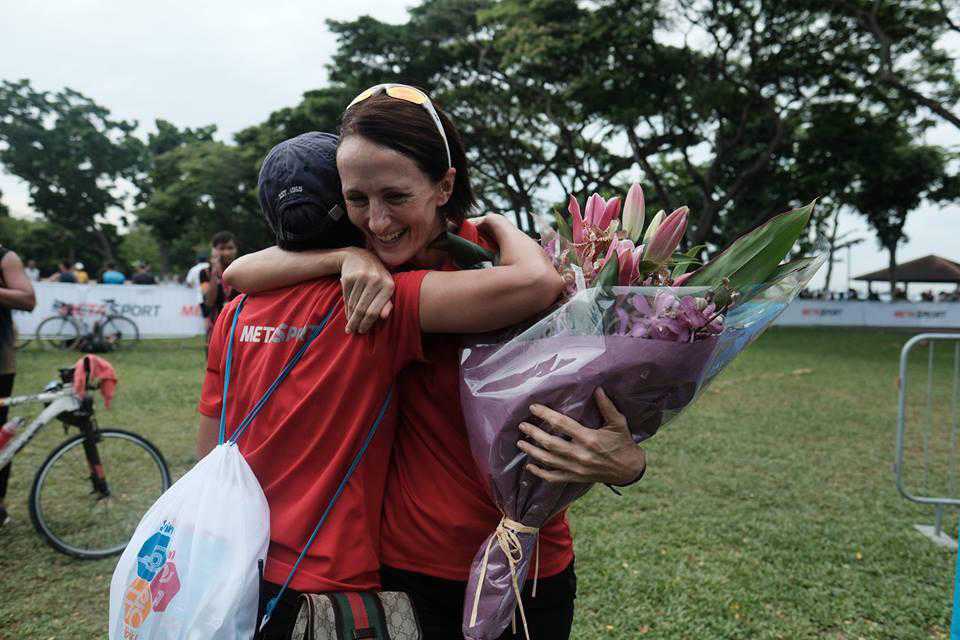 Nathalie's surprise birthday party at the 2019 MetaSprint Series Triathlon.
Q6: Are you an athlete yourself? Would you mind sharing some of your sporting achievements / adventures?
I used to be an age-group triathlete. I'm quite proud of my PB of 4h59 on IRONMAN 70.3.
I have never been naturally talented but I'm disciplined and driven.
I don't race anymore, I am way too competitive to be racing. I only race if I have a chance to be on the podium, which would require that I train consistently 15 hours a week, sell the business and my kids. I've received no offer for the latter…
Q7: MetaSport also runs a training squad. Do you train with them sometimes?
It's very embarrassing to say that I don't. I hugely benefitted in my racing years from training with the squad and loved the family feel and the train-hard-play-hard environment.
I also have fond memories of meeting my husband there. I am still married…. So really no extra reasons to attend the sessions anymore.
Q8: Which MetaSport event would you like to take part in, if you could?
The Bintan Triathlon! It's synonym with stunning white beach, vibrant atmosphere, high spirits, family bonding, and a unintimidating environment for anyone new to the sport.
Q9: Have you set yourself any sporting goals for 2019 or the near future?
Yes! Beating my Event Director, Nerida, at a Spartan race.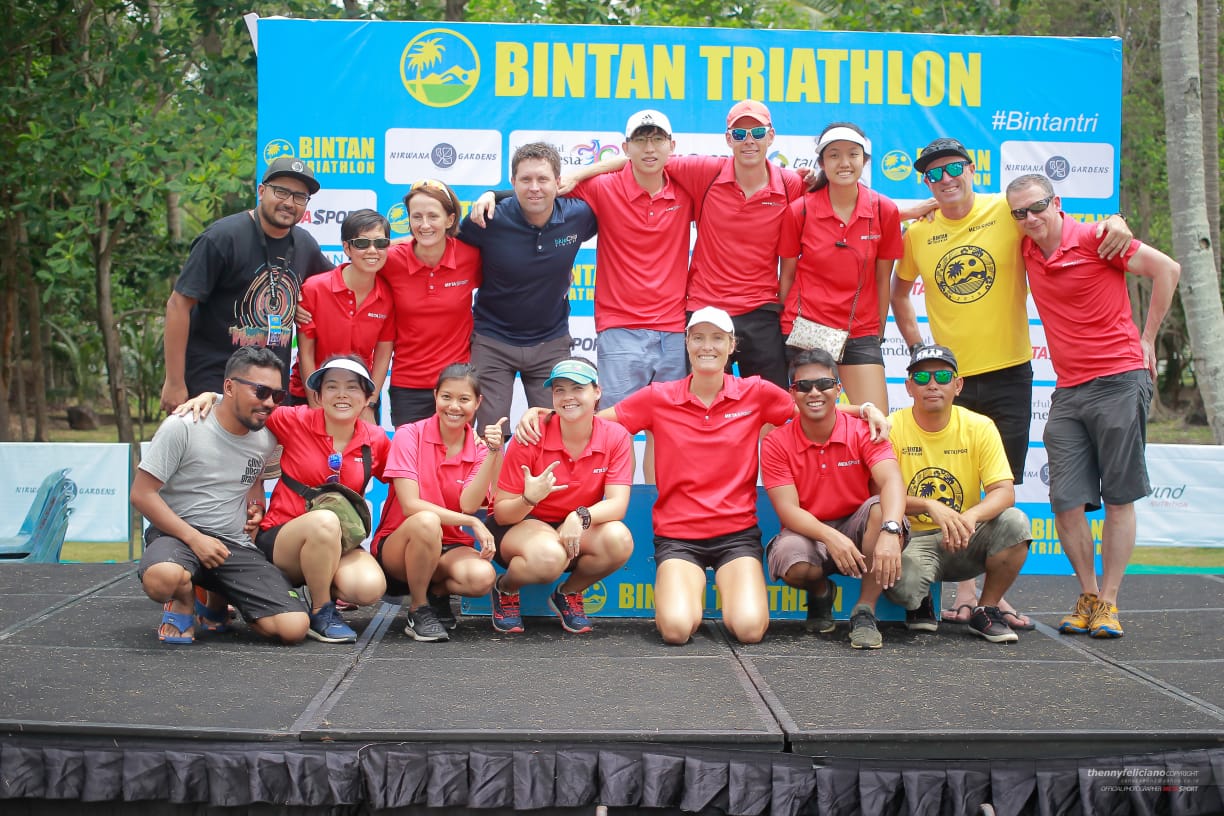 Team photo at the 2018 Bintan Triathlon.