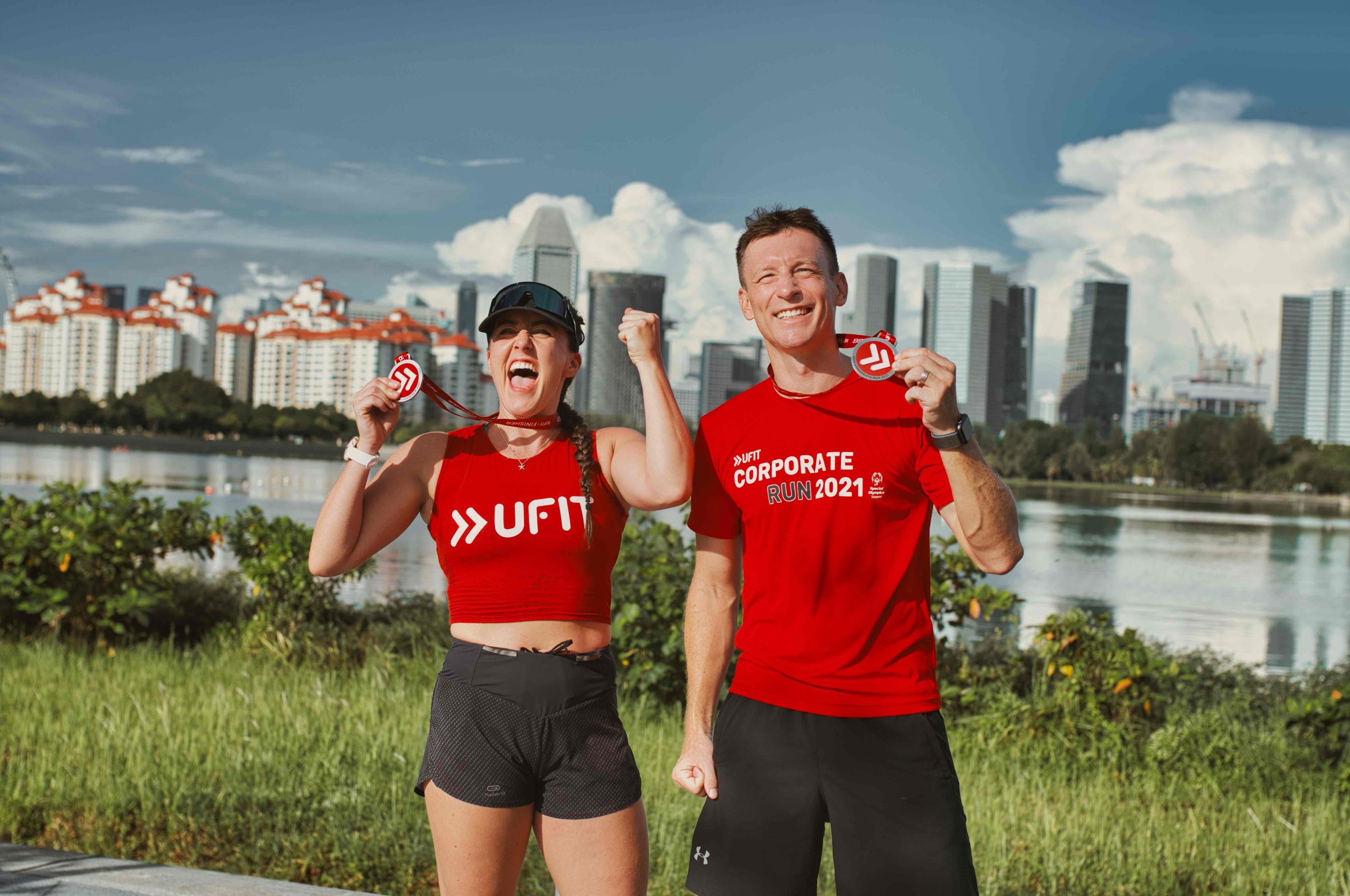 23 Dec

UFIT CORPORATE RUN PARTNERSHIP

Marina Bay was a flurry of excitement in November with runners staking their claim for corporate glory around the 5km UFIT Corporate Run course, and MetaSport was proud to be part of the action.

1,000 runners from 44 companies swapped their suits for running kit, and closed their laptops, to engage in a run that offered a break from the office, a chance to connect with colleagues and a big "feel good" boost after a long year.

MetaSport was the event organiser, working closely alongside UFIT. The race was held using the MyRaceGate app, which offered a perfect solution to allow the race to "go on" when social distancing advisories were heightened.

A new feature created in the MyRaceGate app especially for this event was the ability for participants to run their race a second or third time, with the objective to try and beat their original finish time. The only catch – the new time overrides the old time, so if a participant was slower then well (bad luck – and try again!).

Strategy also came into play with the faster runners, with regards to selecting their running time slot. Some opted for the first weekend of racing, to get their name on the leaderboard early. Others, like Tim Cosulich saved his race for the final weekend, and zoomed his way to the top of the podium after watching his peers run before him and noting their times to beat.

The post-event survey results highlighted the success of the event for corporate team building and camaraderie. 35% of participants said "it was nice to reconnect with my colleagues after working from home" and 45% of participants ran with a colleague – preferring to enjoy the run with a teammate rather than on their own.

And what better way to keep employees healthy and focus on their wellness? 26% of participants said they "liked having a reason to be active". We applaud the employers for getting their employees moving and give kudos to the employees for embracing the initiative.

The team competition was a tight fought battle between Dulwich College and Dyson, with the top 10 fastest runner's times from each corporate combined into a team result. The top 10 runners needed to include at least three males and females. Dulwich College came out victorious, but many corporates are already staring down their necks ready for the 2022 event.

The event was a fundraiser for Special Olympics Singapore, and in what was a special moment during the race period –  many of the group's athletes took part in the event with their guides, also claiming their well deserved UFIT Corporate Run finisher medals.