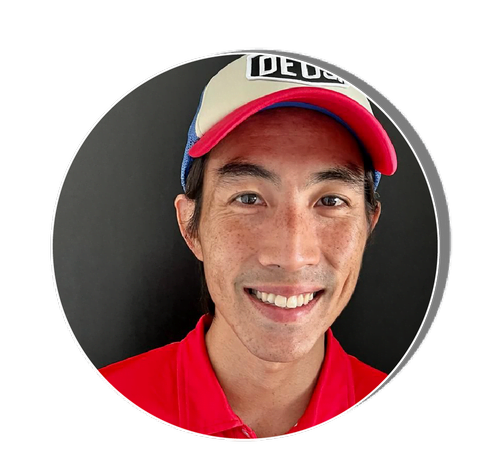 30 Apr

WILLE SAYS: "NOTHING BEATS THE THRILL OF RACING"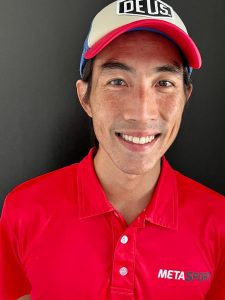 MetaSport Training coach Wille Loo will be racing at the upcoming Run As One Singapore on June 30 – July 3. He is embracing the rare opportunity to race right now in the little red dot, and explains why he thinks this event has all the makings of the perfect race.
Run As One Singapore is back and I can't wait to take part in this year's edition!
Things are opening back up and with races coming back, athletes can finally see the light at the end of the tunnel. Run As One Singapore is the only real running event on the calendar at the moment and it brings back all the things we love – a physical race venue with music and real people, a fixed race route and earning that medal as you cross an actual finish line!
Over the last two years of the pandemic, it's been tough to keep training with seemingly no goal in sight.  So much of our training as endurance athletes is done on our own, slotted in around our daily schedules.  I know I've struggled at times to keep heading out the door to trying.  Races have always been the payoff at the end of a long block of hard work so I'm really looking forward to being able to reconnect with the rest of the endurance community at Run As One Singapore.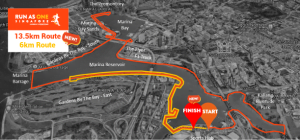 Runners can choose to run either the 6km or 13.5km categories (or both!) so there's something for everyone. The 6km category is a great option for beginner runners to gain experience while the distance provides an excellent opportunity for more seasoned runners to smash out a quick time. I've signed up for a half Ironman at the end of July so the 13.5km category is going to be a solid hit out for me to make sure that training is on track.
Speaking of training, there are three complimentary MyRaceGate virtual sessions that are going to set you up to achieve your goals during Run As One Singapore race. Beginners will be able to use these sessions to build their fitness and confidence while more experienced athletes can use them to sharpen up for race day.
So, if you're looking to get those competitive juices flowing again, then look no further. Even better, there's a team option at this year's event which makes it at least four times as fun!  Now…where can I find three other runners to run around Marina Bay with…