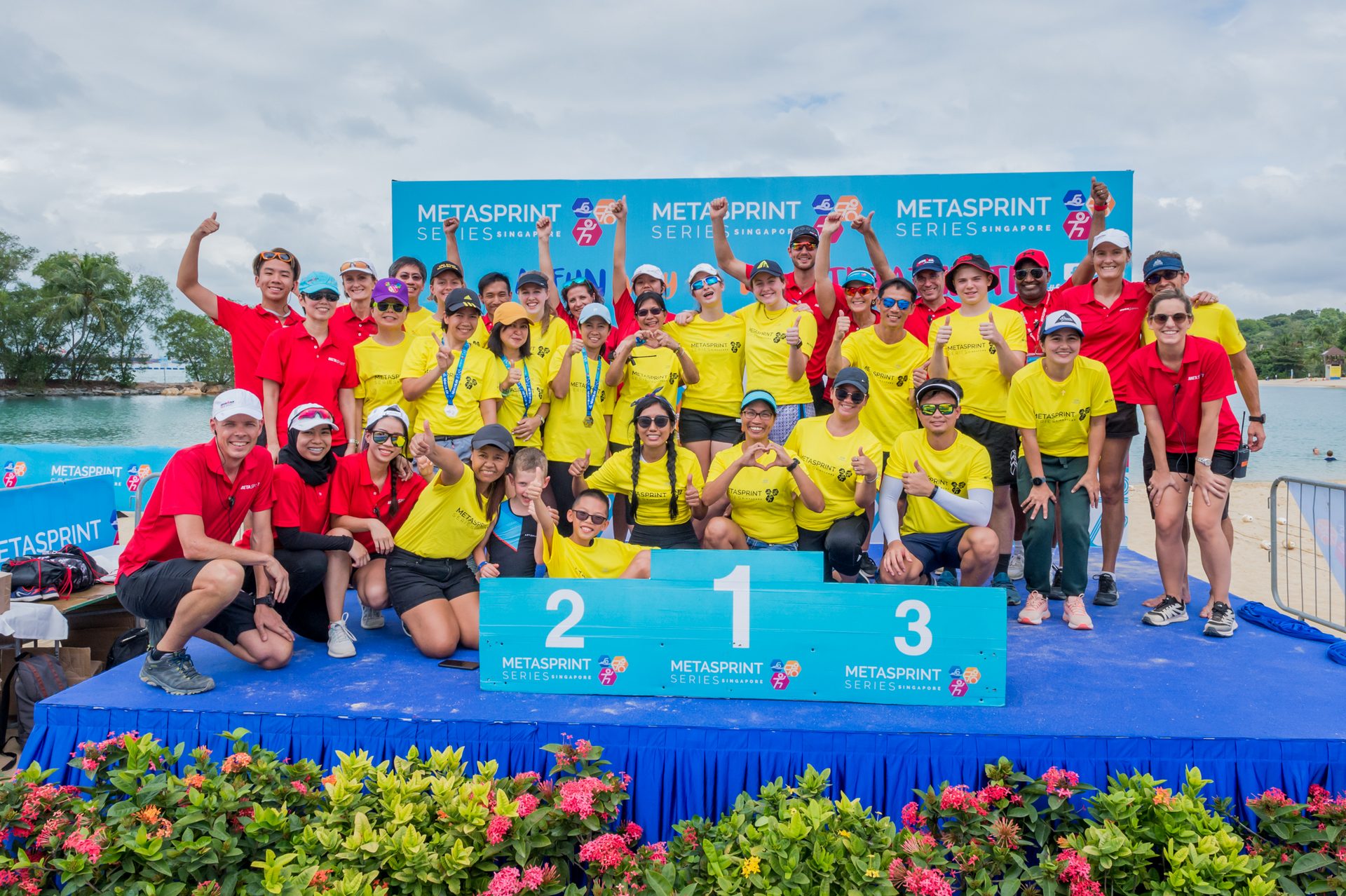 25 Mar

Women's Day at MetaSport

Written by Matthe Vijverberg, aka the solo male.

It isn't celebrated. It doesn't require any special attention. Every day is Women's Day at MetaSport! 

This is because 90% of the team behind the events that MetaSport organises are female.

And we've got a wide variety of them too. From our happy Aussie, to 'petit' Chinese, from sporty Spice to sun-shy gourmand, from no-nonsense goal-getter to sweet-as-pie creative.

It may sound odd for a company that creates some fiercely competitive events. However, the lack of testosterone in the team is well compensated by the competitiveness of some of my female colleagues. For example, our CEO 'Natty' squares off regularly with Event Director 'Neddy' in 'friendly' competition, everything from who gets the most clicks on their newsletter article, or who collects the most contacts at a promotional booth, to the occasional real race which often ends up in a close sprint to the finish.

Then there is our Marketing Manager, Charlotte, who before recently entering motherhood featured frequently on the podiums of running and multi-sport races (her biggest regret of joining MetaSport is that she can no longer take part in the MetaSport races). So you can see that the competition element is in good hands.  

We do have people in the team on the other end of the spectrum too. Mummy Jane, our Finance & HR manager, is more interested in food, wine and travel. Although not the most sporty person of the team, she is a valuable member of our race app testing team, as she always finds a way to fail her race attempts with the app. And then there's our fast paced, Hong Kong based, Partnership Manager Amy, don't dare miss a deadline or you will feel her wrath.

But then for technology we have our Generation Y, and even a borderline Z, members that were seemingly born with a mobile device in their hand. Not surprisingly our 'Y'oung ladies, Charlotte, Lucila and Aqilah, run the marketing and communication for our well-rounded team.

Even the Operations team is run by a woman. Rachel is Mrs. Charming herself, but don't let the façade fool you, she is hard as nails as well, regularly popping out for a quick four-mile run to add to her Strava tally. Racking up the miles also is Donna, our Coaching Services Manager – you'll hear her before you see her, with her vivacious personality and stories from "the track".

So yes, I have the joy of spending my days surrounded by intelligent driven women, but I have to fight for every small victory. And yes when they do come I certainly savour them.