18 Jun

14-days spent alone but surrounded by family

It's the message you dread receiving "You're a close contact".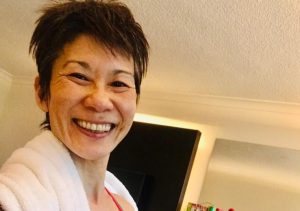 Itsuko received notification that she had been identified as a close contact of a positive case at a yoga studio, and was placed under a MOH Quarantine Order. Unfortunately, this was not a prank and neither was it how she imagined her first time striking the 'lottery' would be. It was the COVID-lottery that nobody wanted to win. "Finally, my time had come; winning a free staycation arranged courtesy of the MOH!", she exclaimed lightheartedly.
"Daily life during quarantine was full of challenges but the good thing about my room was its size", Itsuko pointed out.  It was big enough to accommodate her daily yoga lessons and practices, allow for rope skipping, and even running on a treadmill, which she rented halfway through her quarantine. By the end of it, Itsuko was reaching 1800 skipping repetitions, and running between 10 to 12 kilometers on the treadmill daily.
Unbeknownst to Itsuko, who thought she would have to spend her quarantine all alone in her hotel room with "budget airline food", her MetaMates began planning the delivery of some comfort food daily to show their support. 
"I was so fortunate to receive "rescue" packages from thoughtful MetaMates.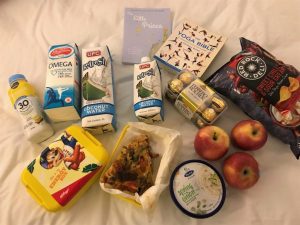 Laura's world-class home-made hummus, pasta and salad; Donna's egg tart and sushi; Pete's spicy pizza and Ferrero Roche (unfortunately the gin and beers were confiscated by the hotel); Mireille's hamper with the beetroot muesli; Karhoe's tonkatsu and sashimi, and the "coconut water" that suspiciously tasted more like gin….Mel's chocolate and black pearl facial mask; Waki's home-made Japanese food!" Itsuko, recounted with markedly more excitement.
Joking that she had possibly a better diet during her quarantine than at home, Itsuko felt blessed and thankful for her kind and thoughtful friends.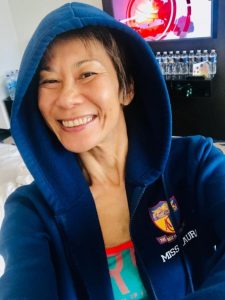 "I have received so much support from my MetaMate friends – not only delivering yummy food, but also calling and texting to check on me. Your kindness and love helped me to get through my 13-day quarantine period. Thank you all so much! Now it is over, I can look back and see what quarantine has taught me, and to appreciate what I have right now: my beautiful friends, food and drinks I can enjoy, my cosy house, my health and freedom to go out to do what I want when I want. And then the best freedom of all – I can buy a new lottery ticket!"