24 Jun

Finally, July feels like July for cycling aficionados

Races are not quite back in Singapore… but on the other side of the world the most famous cycling race, the Tour de France is 'departing' for its 108th edition. Everyone has been seeking the return of some semblance of normality in their lives, so here you go! Le Tour in July at least feels like a small part of our lives has been reinstated. Le Tour and its "caravane" are back and will take their global audience through the breath-taking French countryside and mountain ranges. 

Last year Le Tour was delayed by a few months, but this year's Grand Départ Bretagne last Saturday, was slightly earlier, due to re-scheduled Tokyo Olympic Games. It will take place over the next three weeks, across 21 stages travelling 3,383km before the traditional Champs Elysée finish on 18 July.

The parcours for this year's Tour de France will be book-ended with two time trials on stage 5 and 20. In between riders will be tackling the highly anticipated Mont Ventoux queen stage with the first double ascent of the infamous "Beast of Provence" on stage 11. The Tourmalet also features on stage 18, as the Pyrénées provide a challenging final week.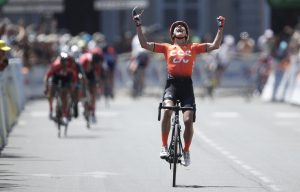 In other good news from organiser ASO, "Le Tour De France Femmes" was recently announced for 2022. Finally top pro female riders will be chasing the Maillot Jaune over an eight-stage women's Tour de France, instead of the usual one-day affair. The first stage is due to finish in Paris on the Champs-Elysées on 24 July, the same day as the finale of the 2022 men's Tour de France. A broadcast agreement has already been reached with most European countries and hopefully Asia soon, which will greatly contribute to the exposure of women's sport. This is a great opportunity to raise the profile of women's racing by bringing it to a larger audience. Stay tuned!