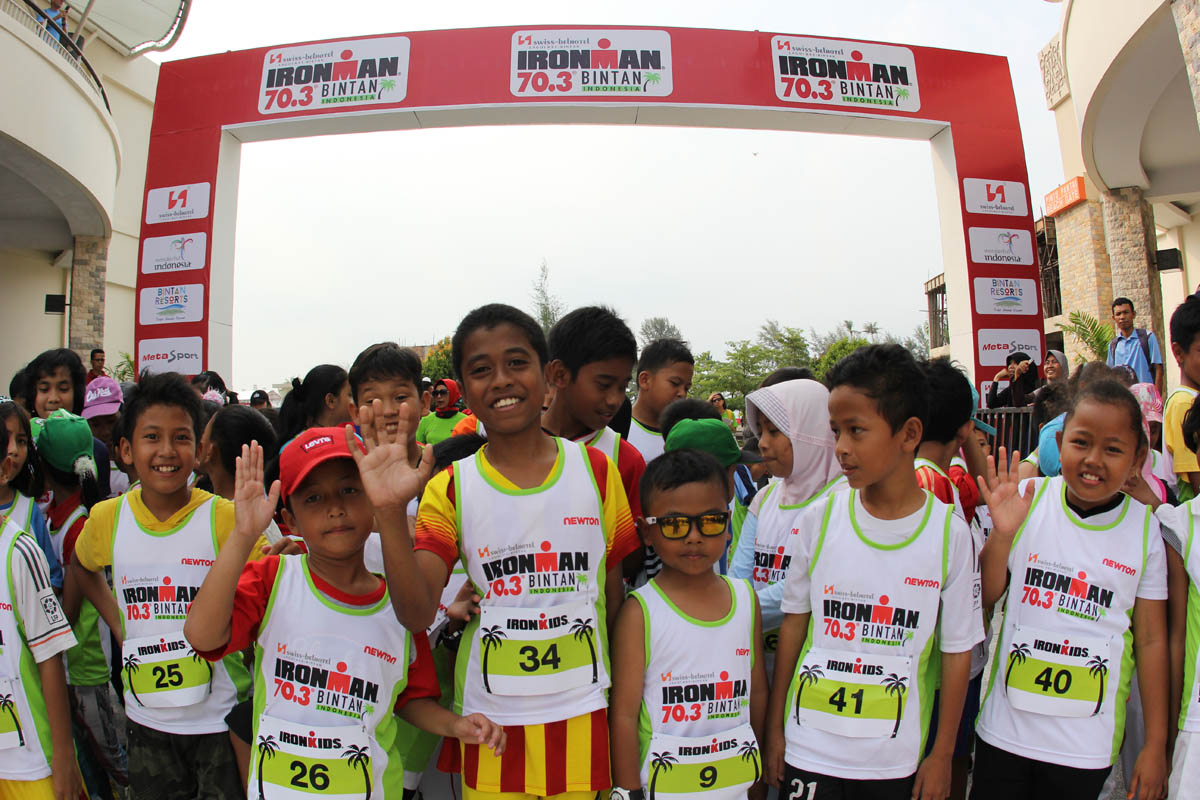 26 Mar

MetaMan becomes IRONMAN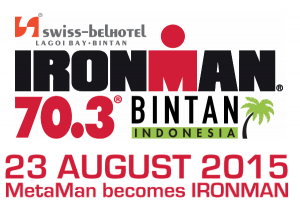 The growth in popularity of IRONMAN® triathlon in the Asia-Pacific region is set to continue with the popular MetaMan Bintan triathlon event becoming the Swiss-belHotel IRONMAN® 70.3® Bintan, Indonesia. The inaugural race will take place on August 23, 2015, and be one of the first qualifying races for the 2016 IRONMAN 70.3 World Championship to be held in Sunshine Coast, Queensland, Australia.
Just a short ferry ride from Singapore, the MetaMan Bintan triathlon started in 2012, offering both full distance and long distance races. Set on the beautiful beach resort of Bintan in Indonesia, MetaMan has quickly become a must-do race for many triathletes.
The course for IRONMAN 70.3 Bintan, Indonesia will take athletes on an impressive journey around Bintan Island. The event will begin with the 1.2-mile (1.9 km) swim in calm and clear waters, even giving athletes a view of the ocean floor as they begin their IRONMAN journeys. Next, athletes will embark on a scenic one-lap, 56-mile (90 km) bike course on smooth, wide roads. Finally, a spectator-friendly, three-lap 13.1-mile (21 km) run course tops off this spectacular event.
"We are thrilled to add another race in the Asia-Pacific region in association with MetaSport, the organizers of the well-established MetaMan event. MetaSport has done a great job growing this event and we look forward to working with them and continuing our strong commitment to growing the sport of triathlon across Asia," said Geoff Meyer, IRONMAN Asia-Pacific CEO.
IRONMAN 70.3 Bintan, Indonesia will be open to relay teams and will also include an IRONKIDS® event as well as shorter AquaBike and Bintan Blitz distances available for individual adults or relay teams.
"After many successful years of hosting MetaMan, our long distance triathlon event in Bintan, Indonesia, we are delighted to be joining the IRONMAN 70.3 family. The appetite for triathlon is strong in our region and I can think of no better place to bring a World Championship qualifier," said MetaSport Managing Director Nathalie Marquet.
Bintan itself is the epitome of an island paradise providing endless beaches, a wide variety of international-class resorts, and tropical holiday activities, including golf, spas, and water sports. Its close proximity to Singapore also gives visitors the best of both worlds – a vibrant city to go with a beautiful beach holiday.
IRONMAN 70.3 Bintan, Indonesia will offer a $25,000 USD professional prize purse and 40 age-group qualifying slots for the 2016 IRONMAN 70.3 World Championship in Sunshine Coast, Queensland, Australia.