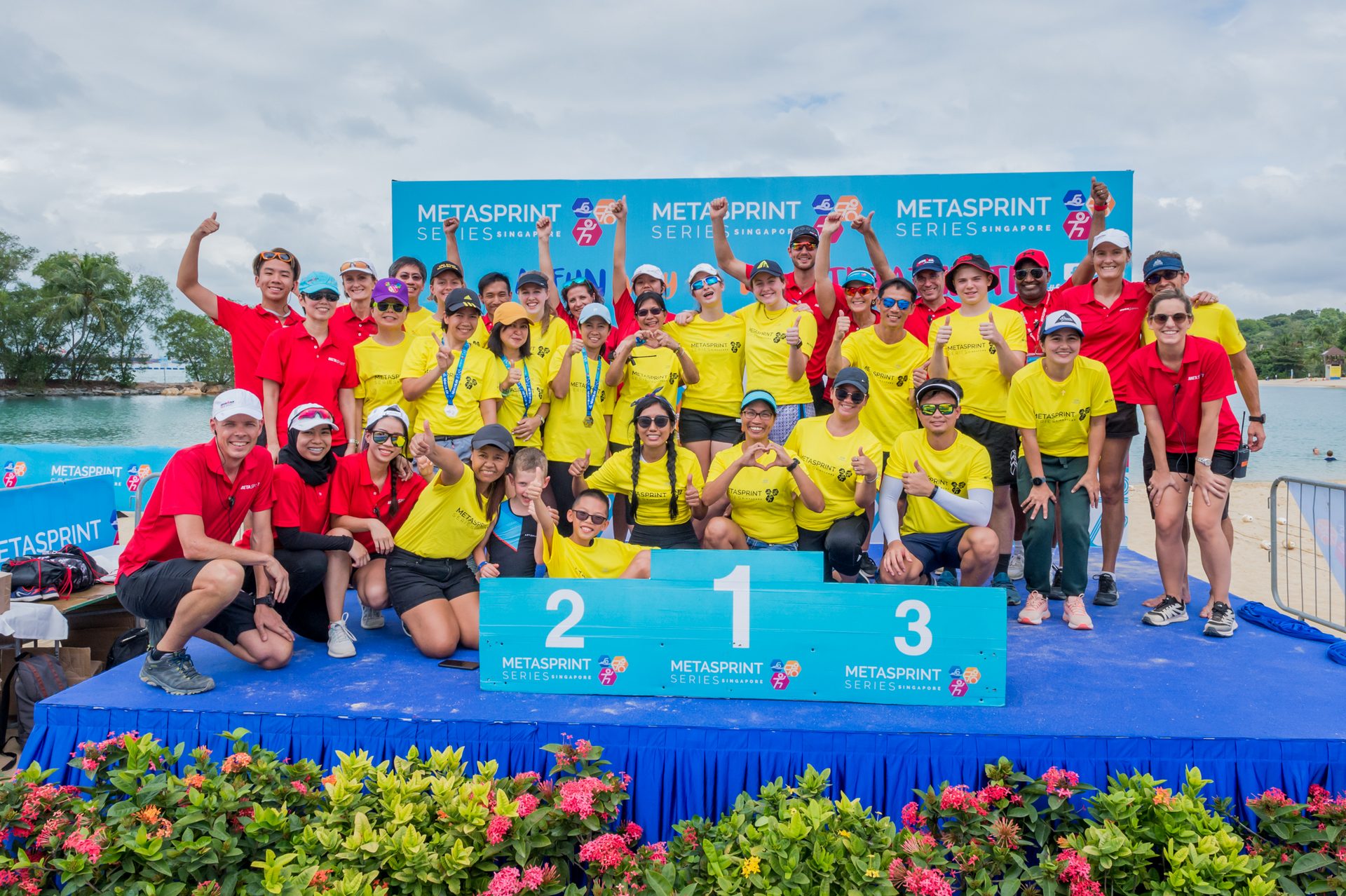 23 Dec

Thank you for your Helping Hands!

As we come to the end of what has been the most unusual year, the staff here at MetaSport would like to send a huge thank you to all our event volunteers who donated their time, sweat and cheers for MetaSport in 2020.

Full of kindness; friends, family, loyal members and first timer helpers have rolled up their sleeves and got stuck in to make our events run smoothly. We would have never been able to deliver three awesome events this year without you. 

COVID-19 severely affected the MetaSprint Series Aquathlon in January 2020 when Singapore issued an 'orange' alert just two days ahead of the event. Our Operations Manager received cancellations from school and university volunteer groups on the same day, leaving the crew severely short of manpower. Whilst we had to rely heavily on those who could help, everyone tackled their roles with enthusiasm and smiles.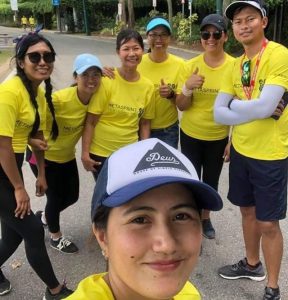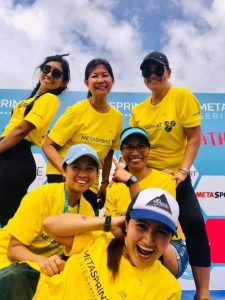 One of our more memorable groups of volunteers were Abigail, Angelina, Karren, Ann, Ana and Jenny. This group of ladies attended both the Aquathlon and Duathlon and could be seen and definitely heard at the drink stations on the run course. With their cheering, singing and happy dispositions they created a festive atmosphere for runners, and by all accounts had a great time themselves.
Three young ladies, Grace, Bella and Zara from the Australian International School joined us as team leaders for both events this year. They used the events as an opportunity to learn valuable leadership, communication and problem solving skills. The confidence and accountability shown by these ladies was truly inspiring and leaves us excited about the new brood of talented youth who will join the industry as future leaders in the coming years.
MetaMates are more than just members, they are like family to MetaSport and ready to jump in when in need. Despite just finishing their Aquathlon race, members Hector, David L (and gorgeous friend Grace), Stuart, Ebbie, Serene, Megan, Matt and John put on the Volunteer's t-shirt and jump straight to areas in need of help. Alessio didn't race so he could be our Transition Manager. And our one and only one Start Manager, Pete, is always here to help flag off athletes smoothly.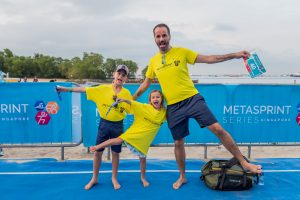 Not forgetting family members of the MetaSport Team who came down and worked side by side with us. Our Operations Manager's family, Mr James and kids had a blast helping over at the transition area. The one we would call our muscle man, Hayat (our marketing coordinator's partner) always shows up when in need of heavy lifting. Angeles, Juie and Louise help at every MetaSport event regardless of the start time. Even our intern's Mum came to help. 🙂 (Thank you Mrs Seet!) From this volunteering experience, we thankfully create a different bonding level with our loved ones as well. 
A special shout out should go to the lovely Leo and Linnett Sequeira who are long term event volunteers of ours. Consistently reliable and always there on time with smiles on their faces, eager to help where they can, they are the backbone of events like ours. 
Nathalie Marquet, MetaSport CEO, admits "Truth is we could not have done it without all our volunteers' help."
If you kindly gave up your Sunday morning lie-in to hand out water, collect bags, cheer on cyclists or organise athletes in a transition area – we think all of you are an amazing bunch of people! Thank you. We hope you enjoyed the experience as much as us. In fact, one lovely volunteer described her volunteer experience as "so humbling and rewarding" which is exactly the way we want it to be. 
We move onwards and upwards towards 2021 with the launch of the next MetaSprint Series and are keen to hear from anyone who is interested in volunteering. If you fancy supporting our events and leaving tired but happy, please find more information here on how to sign up.