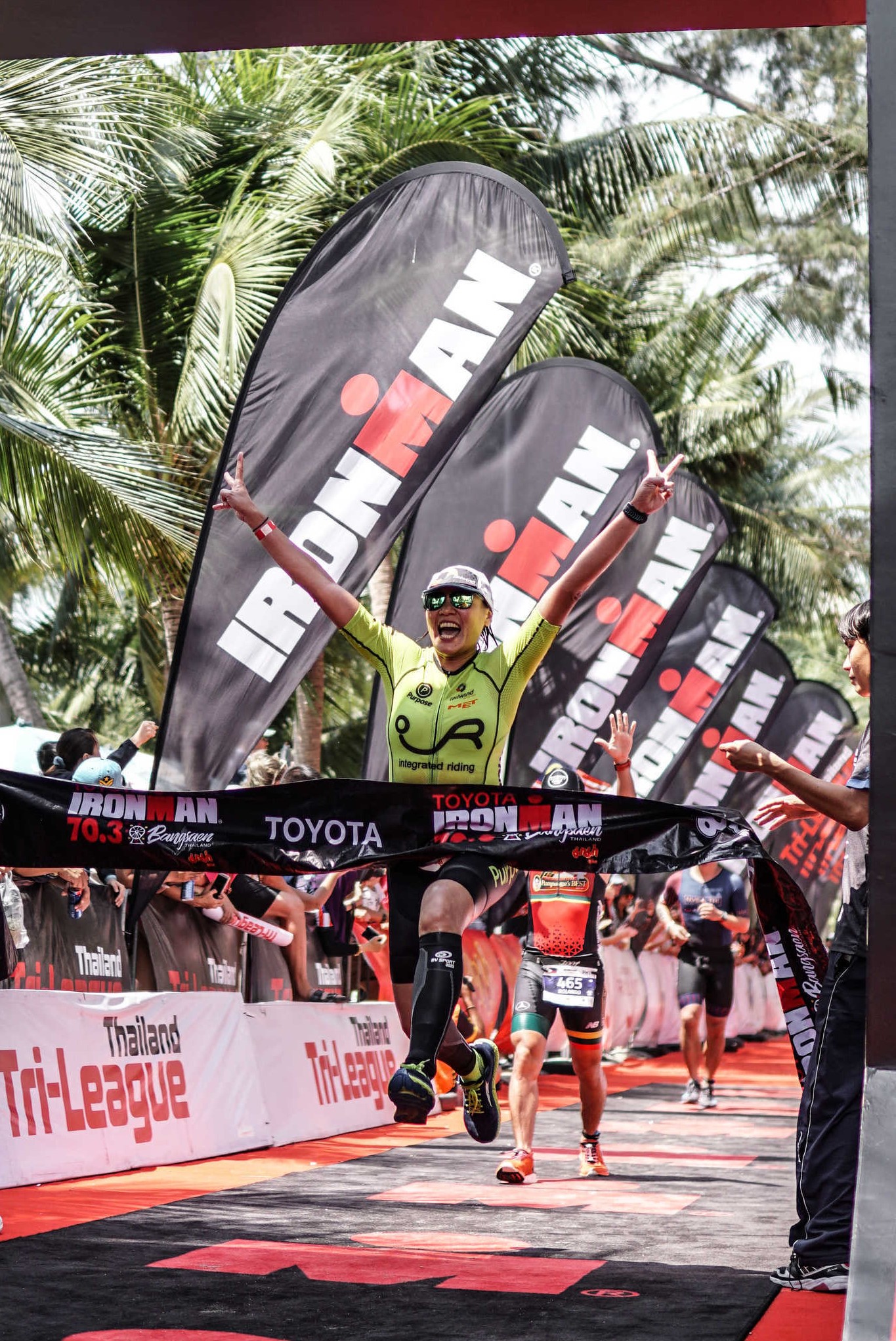 28 Feb

The journey towards being an IRONMAN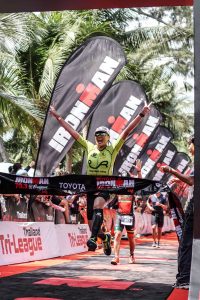 For many people who stay fit by going for the odd run or gym session, completing an IRONMAN 70.3 race seems a very daunting task. Yet, many inspiring individuals prove to us every year that it is a very achievable challenge. Jinella is one of them.
Jinella's husband completed IRONMAN 70.3 Bintan in 2018 and subsequently convinced Jinella to do it with him the following year (as they say "couples who play together stay together").  It was would be Jinella's first IRONMAN 70.3, after a 20-year absence her first (and only) triathlon. You guessed it, in the last two decades not much, swimming, cycling or running has been going on.
Looking at the year ahead, she decided to test the waters by registering for some short distance multi-sport events and signed up for the MetaSprint Series. She completed the Sprint distance of the Duathlon (3km run, 18km bike, 2km run) and the Triathlon (750m swim, 20km bike, 5km run) in fine form which motivated to keep the dream of becoming an IRONMAN alive.
Four months of training followed, with some highs and lows "training for the bike leg wasn't too difficult as I had done some cycling before, but open water swimming was tough. I did a lot of pool training and complemented it by three open water sessions by myself at Tanjong Beach and one practice at East Coast Park in Singapore" recalled Jinella.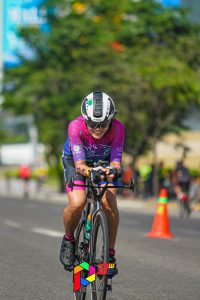 Building the mileage for the run saw her get creative "running long distance was also new and a tough challenge to me. I purposefully went out running around Marina May at midday to get used to the heat."
Every budding IRONMAN athlete toes the line with a time goal in mind, and Jinella's was to finish in around 7 hours.  Elatedly she ended up breaking the tape in just over 6 hours, a very impressive achievement for her first time!
Through her efforts, Jinella has become an inspiration to her kids who are also now taking part in multi-sport events. Who knows they may be budding IRONMAN athletes of the future…