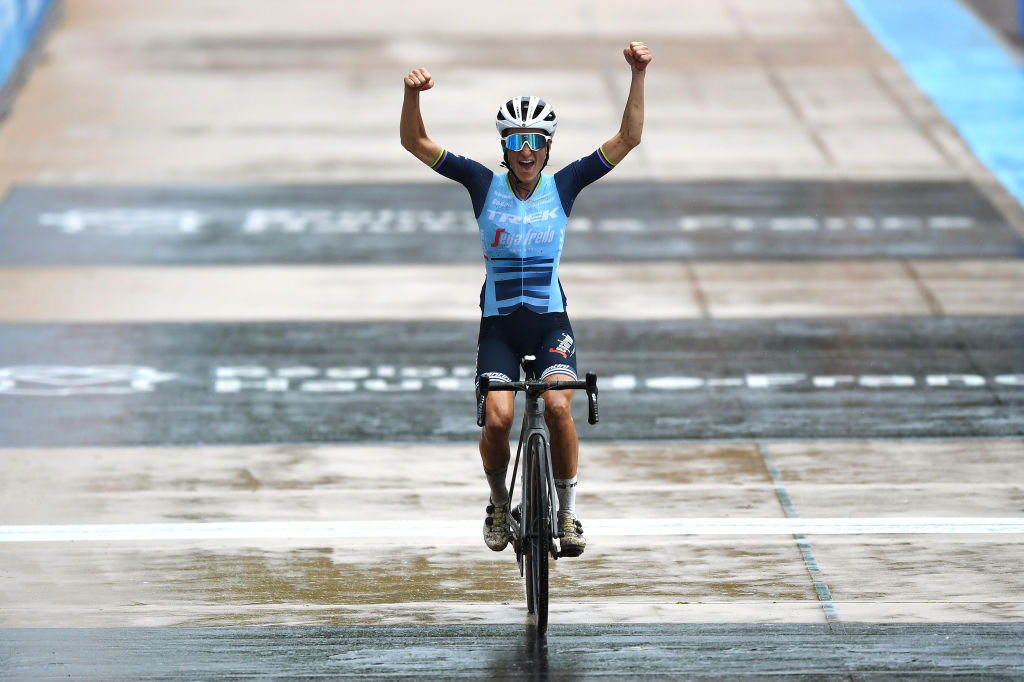 30 Oct

THE RISE OF WOMEN'S CYCLING

The month of October has been a great month for women's cycling. It started off on 2 October with the first ever Paris-Roubaix for women. Paris Roubaix is considered cycling's greatest one-day 'classic' for its rich history and arduous terrain. It took over a century for the women to have their chance to conquer the brutal, bone-rattling cobblestone sectors. A huge milestone for womens' cycling, and they lived up to the hype by putting on a great show.
You can watch the summary here https://www.youtube.com/watch?v=QrqeRE4W2qE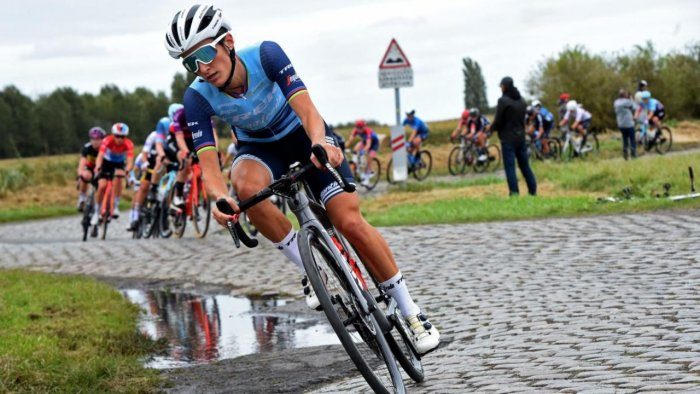 Then, on 14 October, there was the 'route reveal' of the first Tour de France Femmes, the women's equivalent of the Tour de France, the world's biggest cycling event of the year. In 2022, the Tour de France Femmes will start a week-long stage race in Paris on the same day the men finish their 3-week epic. Besides a route book that is very varied with terrain for every type of rider, the women's peloton is delighted that it will be broadcast live. Media exposure is an expensive venture for race organisers, but a crucial factor to grow women's cycling and make it more financially sustainable; the cycling teams rely heavily on sponsors who want media exposure.
More information about the Tour de France Femmes route reveal: https://www.theguardian.com/sport/2021/oct/14/womens-tour-de-france-2022-reborn-with-route-unveiled-with-eight-stages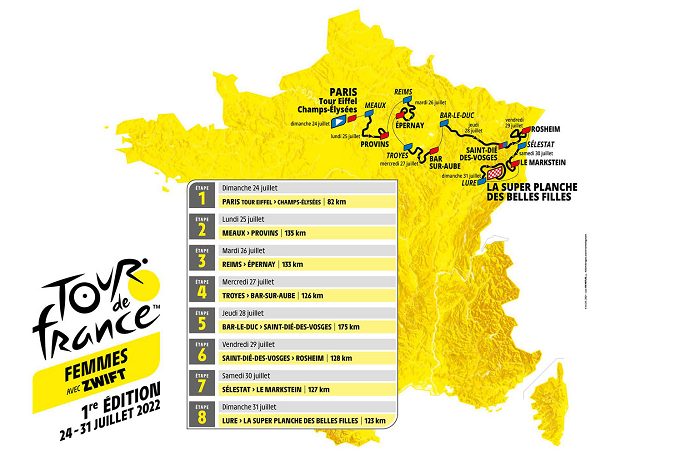 This is all great news. However, there were also critical notes about the prize purse in particular. The women's champion of Paris-Roubaix won a meagre EUR 1,535, compared to the men's champion EUR 7,005. For the Tour de France, the final yellow jersey is accompanied with a cheque of EUR 50,000 for the female winner, while the male counterpart earns EUR 500,000. Admittedly, the prize purse in cycling forms only a small part of their earnings, but it just shows that cycling still has a long way to go in terms of gender equality.
The disparity is not unusual in cycling but something that stands in stark contrast with triathlon. IRONMAN and World Triathlon have paid men and women equal prize purses** from the beginning. And so do the new triathlon players on the market. In fact, Super League Triathlon published a list of top-earners of their 4-race triathlon series, with a total prize purse of $1.25 million, and the top-2 happened to be women; Georgia Taylor-Brown and Jess Learmonth. The Professional Triathlon Organisation is equally women-friendly. Not only is their $2 million annual prize pot equally split, but women can count on a maternity leave policy. Whenever female athletes get pregnant they won't lose their ranking and payout.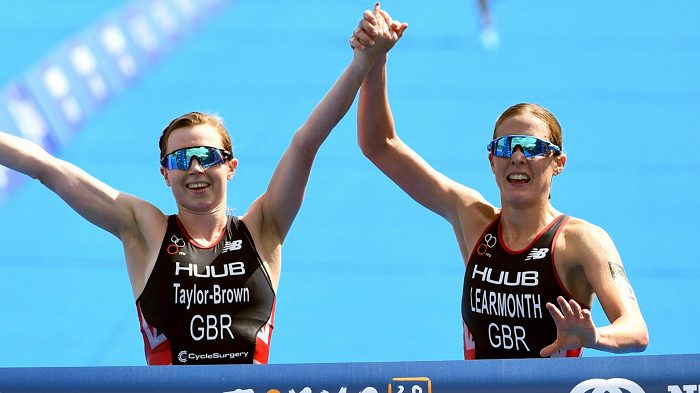 Historically male-dominated sports, like cycling, are generally still lagging behind, while younger sports, like triathlon, are more likely to have reached gender parity. Cycling is one of the oldest sports on the planet. The oldest still-running cycling race originates from 1892! It was, unsurprisingly, a completely male affair at the time. In fact, so were the first Olympic Games in 1896, from that same era. The founder, Baron Pierre de Coubertin, commented that 'an Olympiad with females would be impractical, uninteresting, unaesthetic and improper.'*** 
Women's cycling has proven Coubertin wrong a long time ago. The women's road race at the Tokyo Olympic Games and Paris-Roubaix are just more proof that women's cycling races can be just as, if not more, exciting than the men's, as long as they can have the platform to showcase their talents. With more epic races on the calendar and more live TV broadcasts, women's cycling has a bright future ahead and a clear route to gender parity. 
(** Only quite recently, 2018, IRONMAN offers men and women equal qualifying spots for the World Championships)
(*** Despite his remarks, the first women did take part four years later; in tennis, sailing, croquet, equestrianism and golf.)