30 Apr

The Triathlon is back!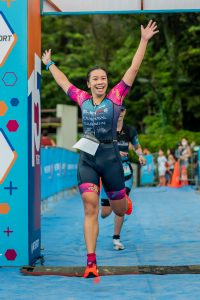 We're super pumped to announce that on Sunday 29 May 2022, the MetaSprint Series Triathlon will take place at the Angsana Green of East Coast Park. Finally we can put the swim, bike and run together, the way we've always known it; with salt water on our skin and the wind in our hair.
Being able to organise the triathlon again, after almost two years of pandemic restrictions, feels for us very much like the finish of an endurance race that the triathlon is. It required discipline, grit, and determination. Now you can put these same qualities in practice to cross the finish line.
The excitement and anticipation couldn't be higher, the joy of racing shoulder to shoulder with fellow athletes will be enthralling and the celebration of completing the challenge incredible. It is only fitting that this elation coincides with the 15-year anniversary celebration of the MetaSprint Series.
In the tradition of the Series, all ages and abilities are welcome, whether you are
7 years old or80, super-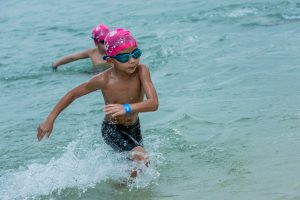 fit or couch-potato, competitive racer or social animal. With Sprint, Discovery, Youth, and Kids race distances, there is a challenge for everyone. For the foldies community there will be a dedicated foldies wave again and for women a women's wave void of testosterone. Another popular feature that makes a return, is the option for Sprint distance athletes to choose their time slots, so it doesn't matter whether you are an early-riser or late strider either. 
This applies to everyone except for the Sprint athletes that have qualified for the elite wave (wild cards are available), as they will be kicking events off in the first wave.
The elite women will get a head start of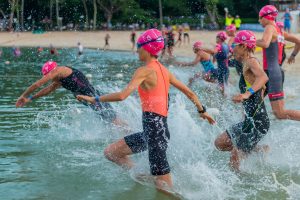 5m11s on the men, to level things out, with the first athlete across the line being crowned Champion of Champions! 
The Series Champion leaderboards are going to be making a return in 2022 too. This will be the first time since 2019 that we will be able to complete the three races of the MetaSprint Series in one year in a (somewhat) ordinary fashion. One athlete in each age category will ultimately be crowned the MetaSprint Series Champion.
We look forward to seeing you at the Triathlon!